By default, the Order Ahead app adds all items with a category, to your Menu
We have now streamlined your Order Ahead menu inventory by providing options to include or exclude individual items or categories as a whole.
Please note that all items that have an associated category are displayed in the Order
Ahead menu. Any item without a category will not be displayed.
You can toggle the visibility of an item/category ON/OFF (visible/invisible) by selling the SETTINGS button indicated below.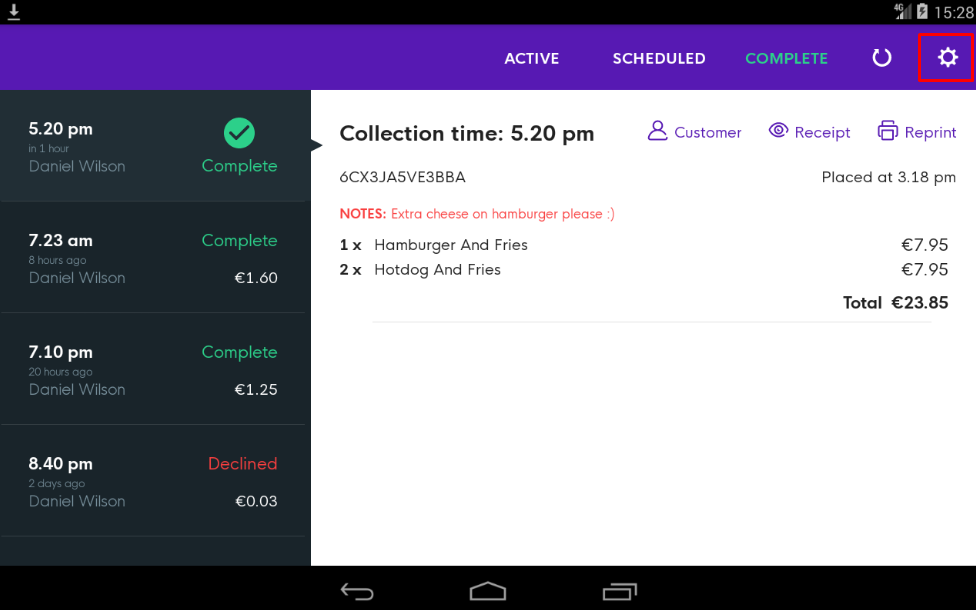 Select SET ITEM AVAILABILITY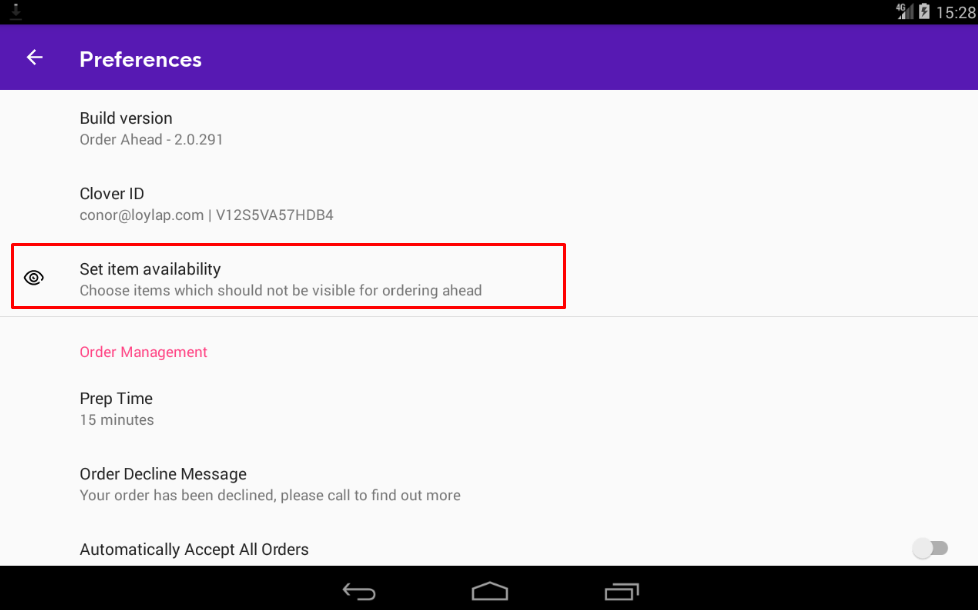 Include/Exclude an entire category:

• Select the category you wish to include/exclude
• Select the first option: "All Items in Category" (category being the name of the relevant category)
• Selecting Available makes the entire category visible while selecting Unavailable removes the entire category from Order Ahead.

Please note that making an item or a category UNAVAILABLE only removes it from the
Order Ahead app. The item or category remains unaffected in your Clover Inventory
and Register app.

Include/Exclude 1 or more items within a Category:

• Select the Category related to the item in question
• You will now be able to see a list of all items under the Category
• Select the items you wish to include/exclude

By default, all items are available at all times. You can choose to make an item unavailable on particular days by hitting the Toggle off button for a particular day. The below example makes the item unavailable on Mondays and Thursdays while making it available on all other days.