Follow these steps to manually create an invoice for a Merchant to be able pay via Debit Card or Bank transfer instead of directing them to the Online Shop
1) Find the Merchant in the Admin Portal. If the Merchant does not exist yet, please get them to download the Gift Card app and create an account so that a record of them will get created in the LoyLap and Xero systems.
Once Merchant found - click 'Billing' followed by 'View' beside their Xero contact code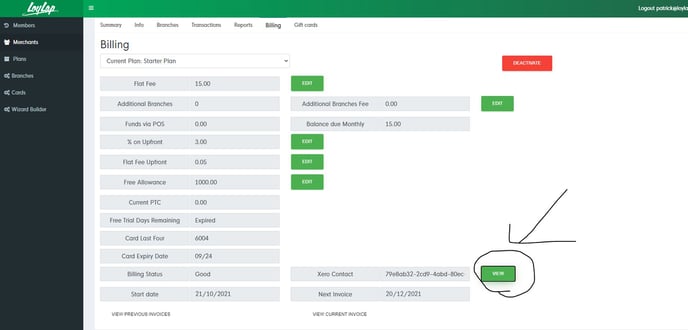 2) This will then open their Xero contact is a separate browser. Click 'New' in the top left, followed by 'Sales Invoice'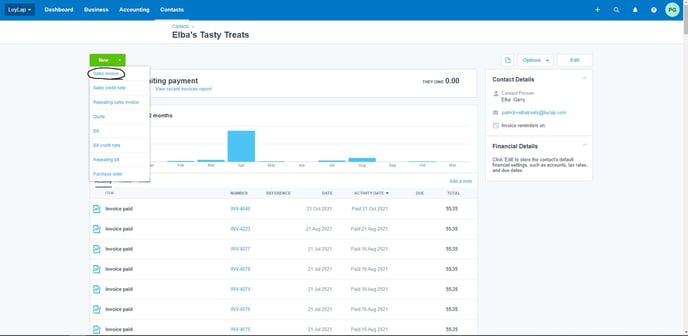 3) Ensure that you add a reference (1. e.g. Gift Cards), and that you select the correct type of invoice congruent on how the client want to pay (A for merchants that want to pay with card, B for merchants that wish to do a bank transfer). Set the Due date as the day you send it to show the merchant that order will only be placed once paid for.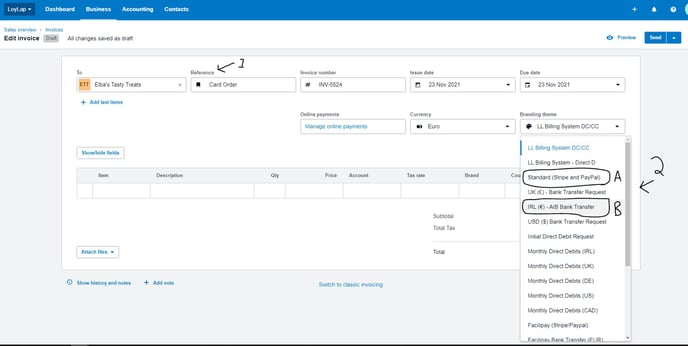 4) Ensure the remaining invoice details are correct for the county and currency Merchant is ordering from.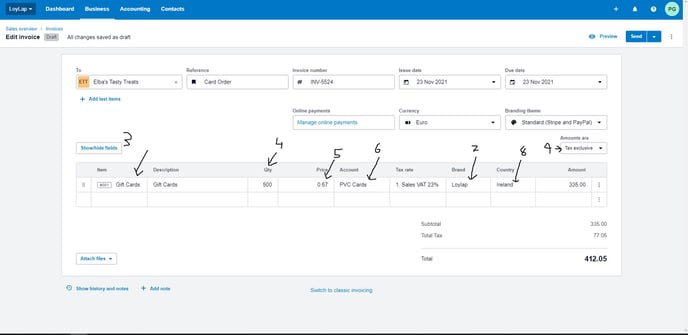 3) Select 'Gift Cards' as the item. OR packaging as the case may be
4 & 5) input the quantity and then the unit cost for that quantity
6) Select account (PVC Cards)
7 & 8) select brand LoyLap followed by the county the Merchant is ordering from.
9) Always ensure the invoice is 'Tax exclusive'
5) If you are downloading the PDF to send to Merchant via email, ensure you also click 'Sent' to inform the system that the Merchant has the invoice.