How do I enable automatic top-ups?
Auto top-up adds convenience to your LoyLap experience, instead of having to log in and enter your card details, auto top-up will use your last purchase's details to process a top-up when your balance falls below 5.00
To activate Auto top-up you must either have completed a top-up or add a minimum of 5.00 to your account.
First, log in to your account at https://www.loylap.com/customer_portal/#/login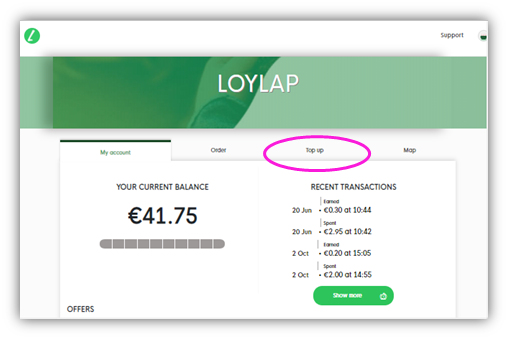 Select top-up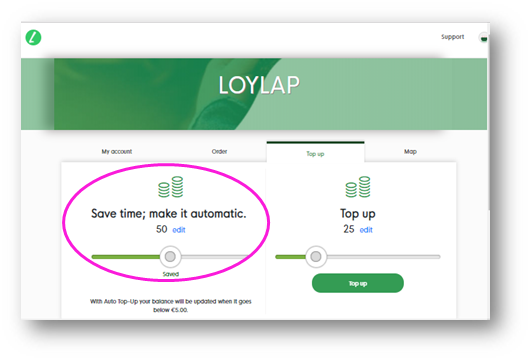 Use the scroll to select your top up, or select edit to type the amount manually.