How to view Orders on your Business Portal
Follow the steps listed below to view new orders, and locate old order details.
1) Log into your Business Portal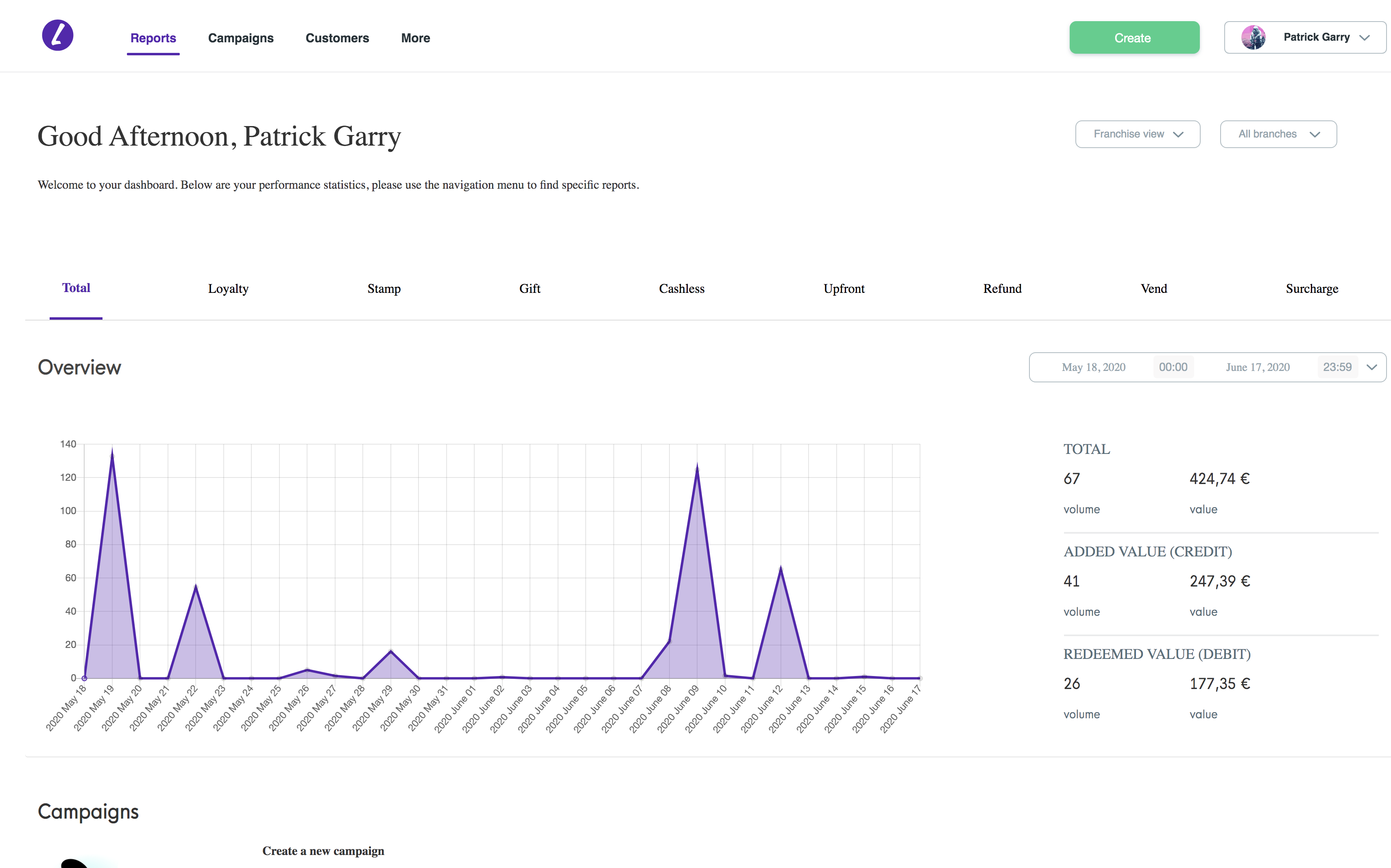 2) On the home page, in the top left corner click on 'Reports'' and then 'Order Ahead'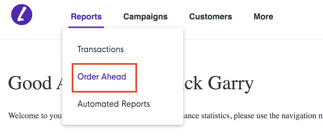 3) On the order ahead page, you will see a list of all orders, listed from most recent to old

4) If you're looking for a specific/old order click on 'Show filters' in the search bar and select the filters as needed.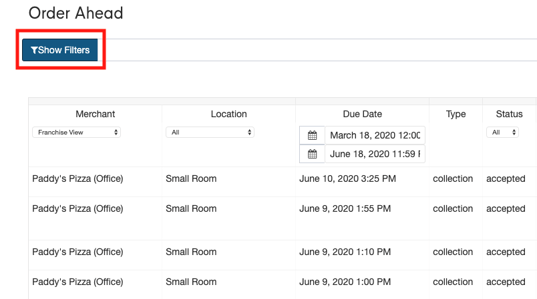 5) To export the order history, press the 'Export' button in the top right corner .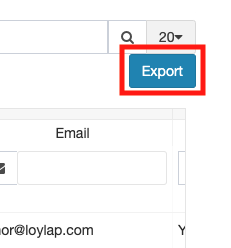 After pressing 'Export'. you can choose the date range that you'd like to export.

To save the data to your computer press 'Download'. The file will download in csv format.