By linking a payment card, your customers will be able to securely load funds to their account for each purchase made through LoyLap.
Firstly, select the "Gift Card" app on your Clover device.
Scan your customer's QR Code as indicated below. Please refer to this article if you are having trouble reading your customer's gift card). Alternatively, you may also enter the customer's gift card number manually (the 8 digit number below the QR code).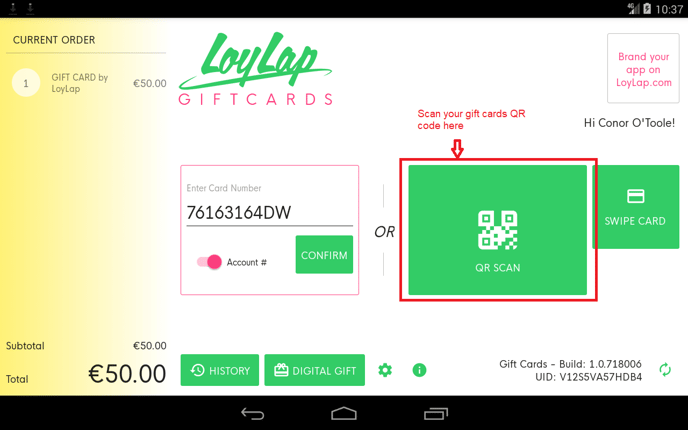 Once the customer's account appears. select the customer's profile photo. If the customer does not have a photo, you will be able to see an icon/avatar instead of a photo.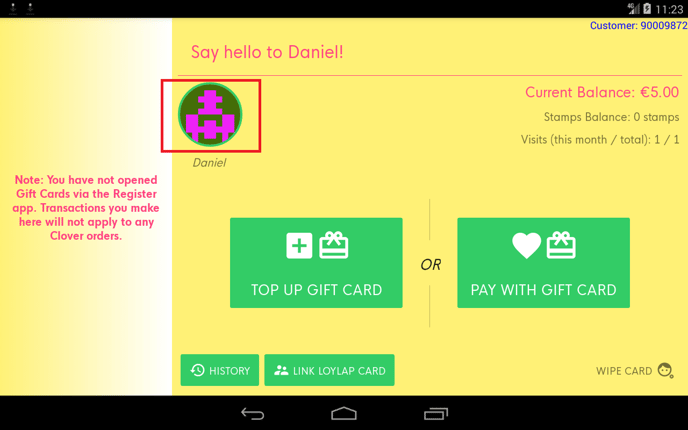 Select "Connect a payment method" to enable your customer to enter their debit/credit card details.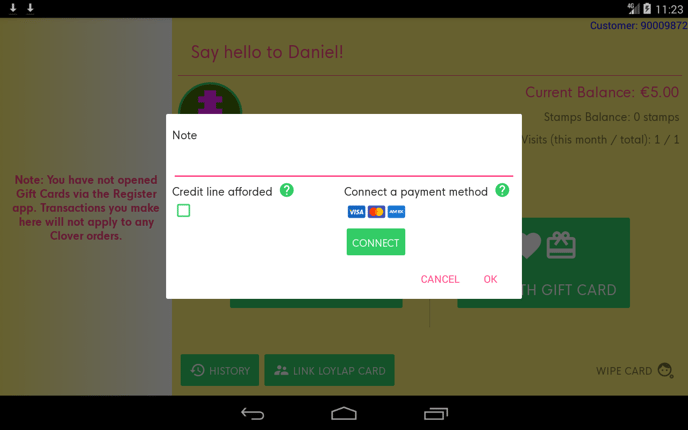 Turn your Clover device to face your customer and request them to enter their card details as shown in the image below. Once the customer completes filling the information, select "PRE AUTHORIZE" to complete linking your customer's card to their account.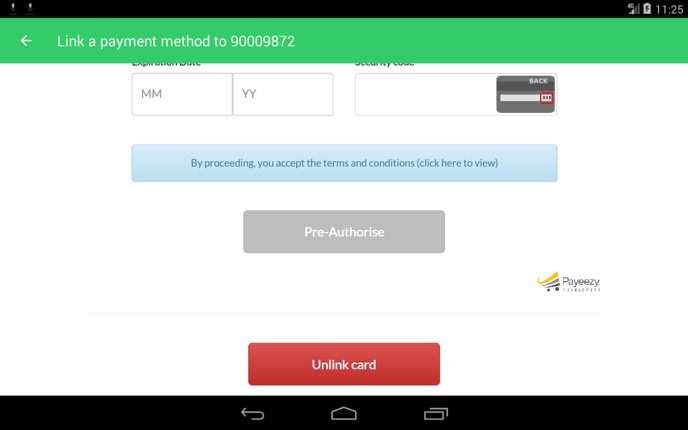 You may also unlink an already saved card using the same method.
Now in the future, your customer will be able to pay via a LoyLap payment peripheral with funds automatically charged to their linked debit/credit card with every transaction.