Topping Up & Enabling Auto Top Up (Android)
Within the LoyLap app you can pre load your account with a specific business to redeem at a later date. You can also set an auto top-up for the business that will automatically load the amount when your balance is low.
Log into the LoyLap app and navigate to the business you are wanting to top up with. You can read more information about how to do this here.
Once on the business in question tap on the 3 icons in the top left to open the menu.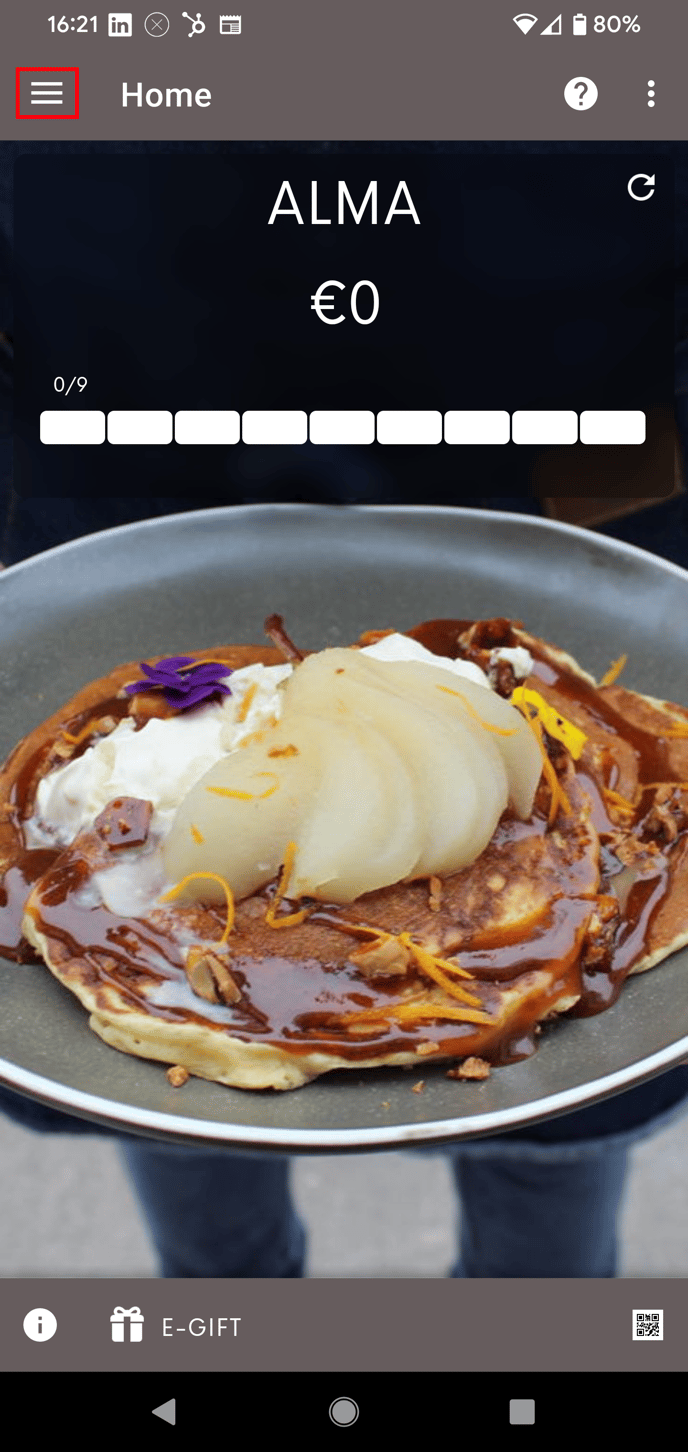 From the side menu select the option to top up.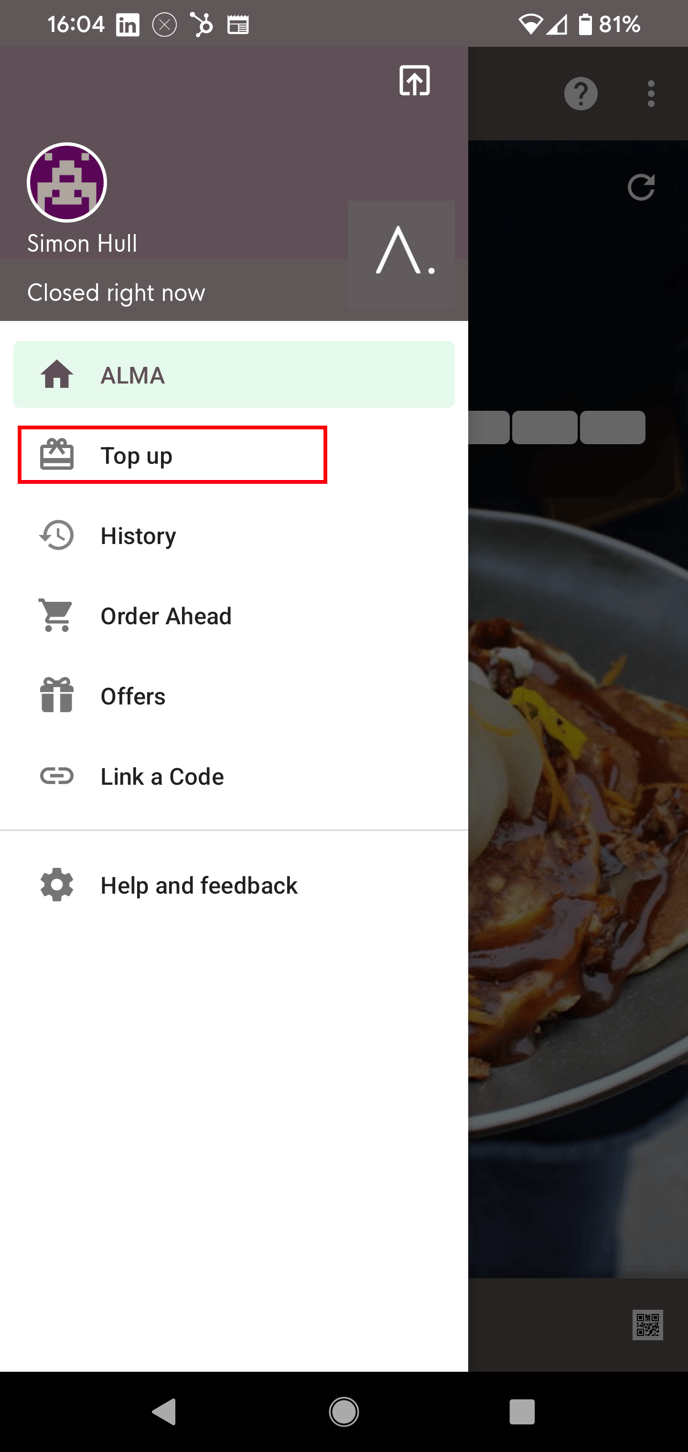 From here you can then chose to top up with a set amount. This can be changed by tapping on the amount button in the bottom left. Once you have chosen the amount tap on Pay.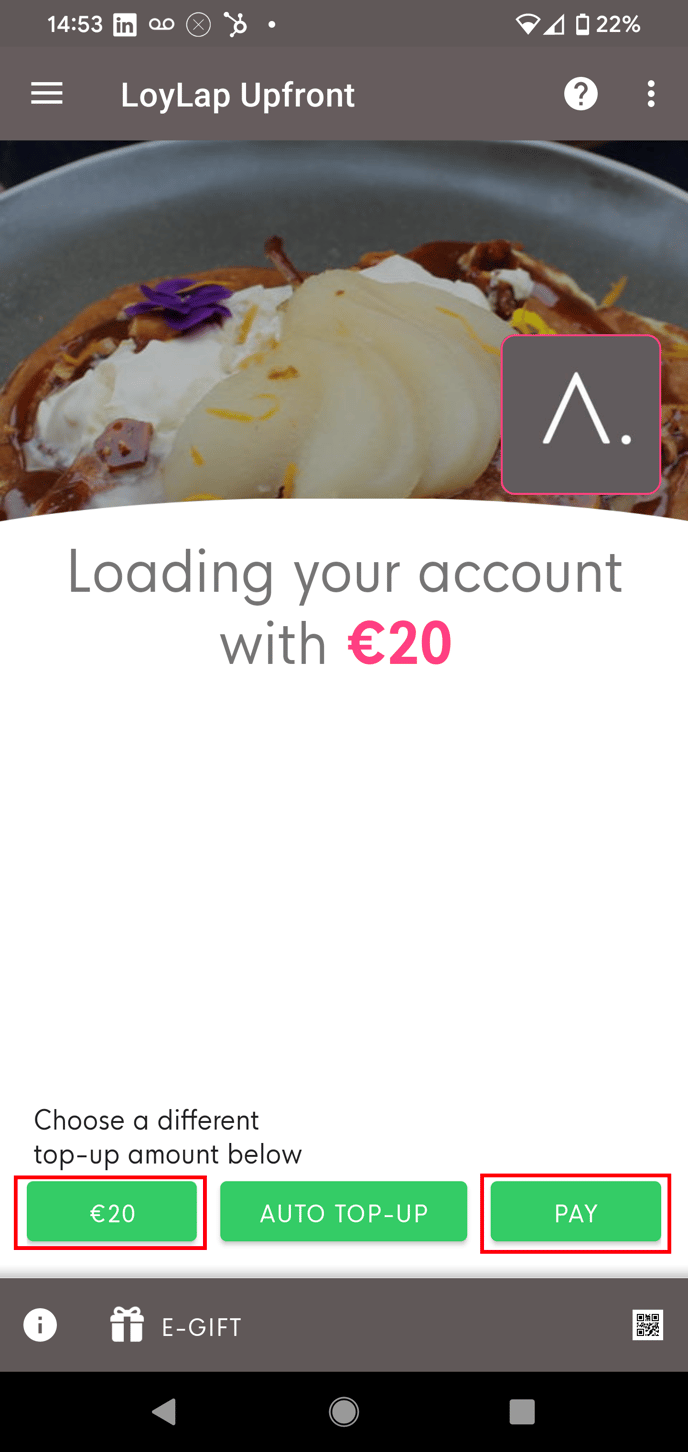 To enable auto top-up, simply tap op auto top-up and then enable the on screen prompt.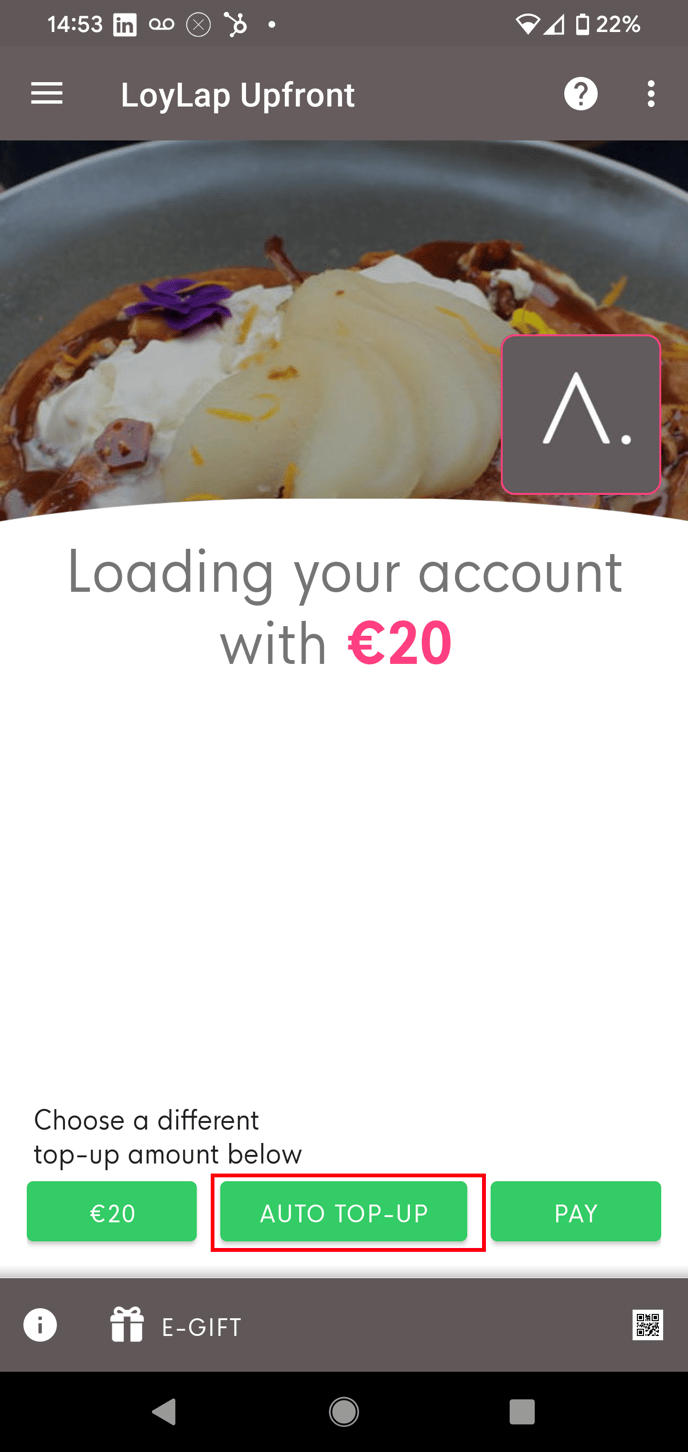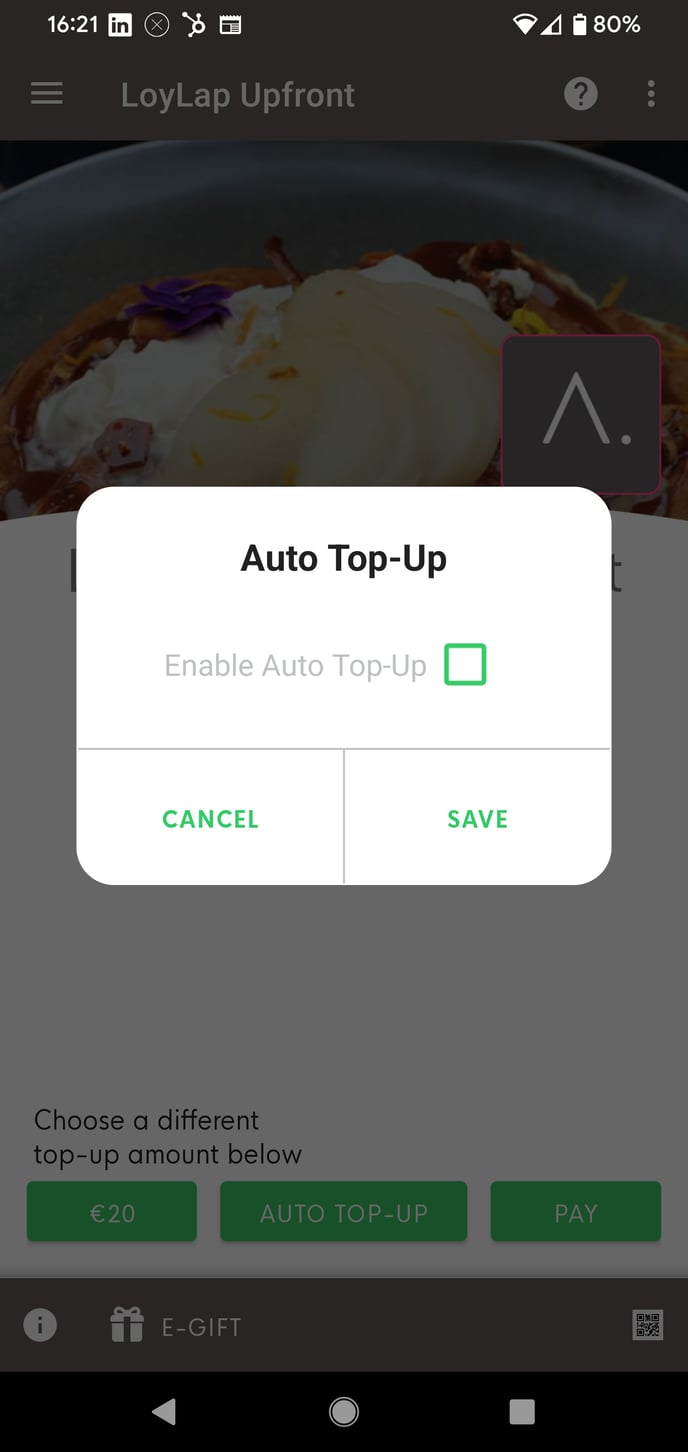 If you have any further questions then please contact us via email using support@loylap.com