Your LoyLap ID (iOS)
Locating your unique QR code, so that you can digitally collect loyalty and/or spend your account balance.
The QR code is located on the applications home page of your account for easy access.
Once Logged in, simply tap on the QR code located in the bottom right corner - it will expand.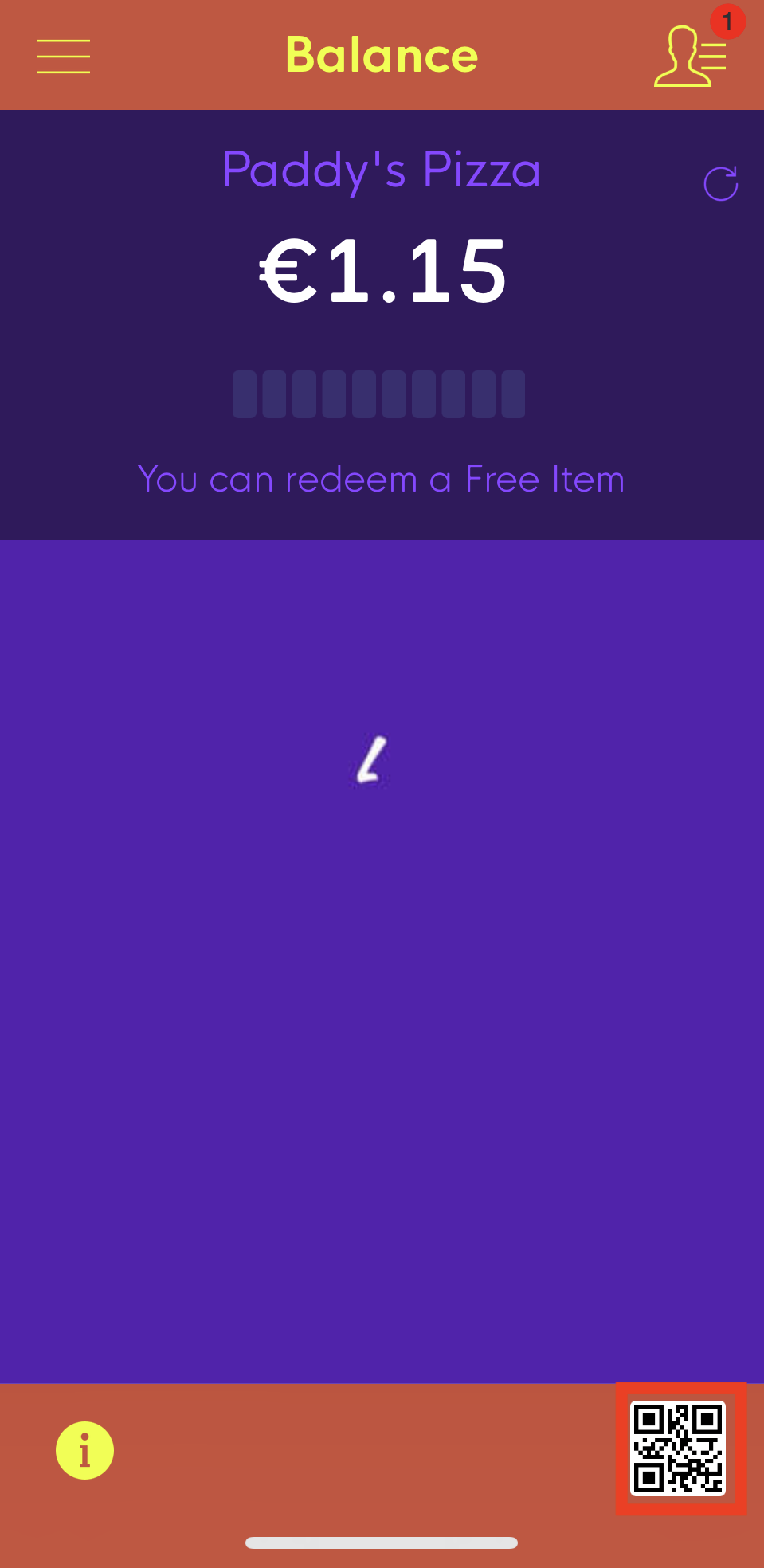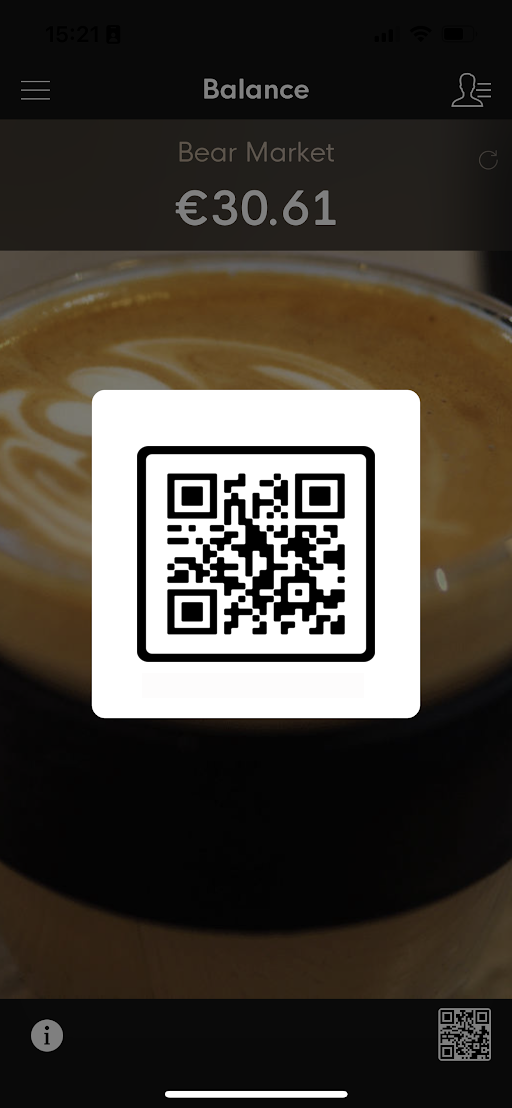 Present your screen on site and the employees will take care of the rest!
If you have any problems, please contact us at support@loylap.com