Add a 'Buy Gift Cards' button to your Facebook Page
Follow to the below steps and learn how to add a button to your Facebook page so that you can sell digital voucher.
1.Go to your Page
2.If you don't have a call-to-action button, click +Add a Button under your Page's cover photo.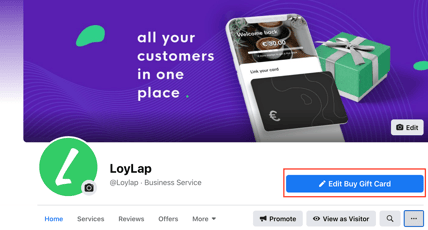 If you already have one, hover over your call-to-action button and click Edit Button.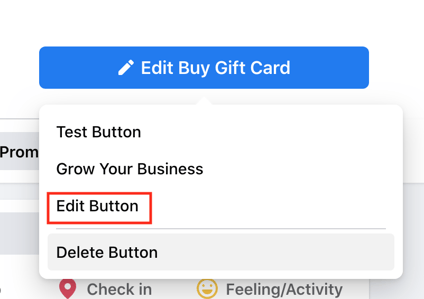 3.Click 'Buy Gift Card'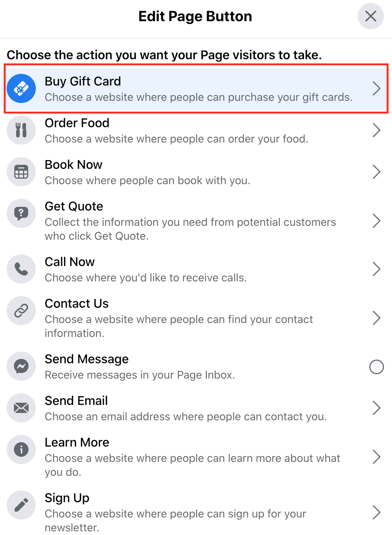 6.Enter the link to your gift card in the field on the pop up screen.
*To get your unique digital voucher URL, click here here Search for your business name, once located click on your business, copy the page URL and then paste it in the box below.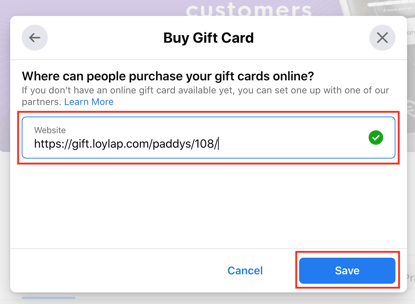 7.Click Save
8.When you're done, click Finish.
Your Purchase Gift Card button will appear just below your cover photo on your page