Adding an Start Order button to your Facebook Page
Using the steps in this article you will be able to add a button for Food Orders to your Facebook page.
1) Login to your Facebook account. Open the side menu by clicking into the top left icon and open the page you want to edit.
2) From there you will want to Add a button. This should appear under the banner image on your Facebook Page.

3) Once you click 'Add a Button' you will be presented with a list of options. From here you will want to choose Start Order.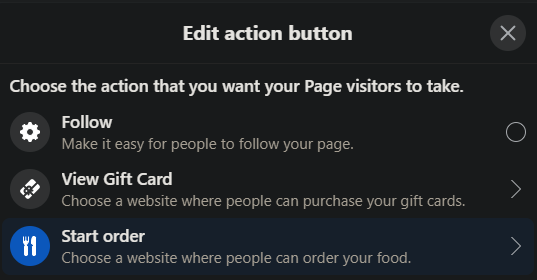 4) You will then be asked to paste in the website URL you want to direct your customers to. The link should look similar to the example below.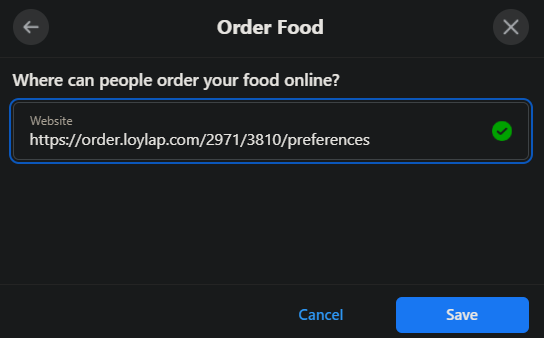 *Each Link will be slightly different, to make sure you are posting the correct link to this button please log into your Business Portal. Click on Inventory & Customers View. You will want the link from the address line. An example is below*

Once this is set up you should be good to go.
Please also see our related article on how to add an option to Buy Gift Cards on your Facebook Page: https://support.loylap.com/add-a-buy-gift-cards-button-to-your-facebook-page
If you have any further queries related to setting up an Action Button on Facebook then please refer to their support page: https://www.facebook.com/help/977869848936797