Customising Your Business With LoyLap
Change Business Loyalty
How to add/update your the loyalty rewards for your business.
Login to your Dashboard
Hover over More, then once again hover over settings.
Choose the My Loyalty indicated on the screenshot below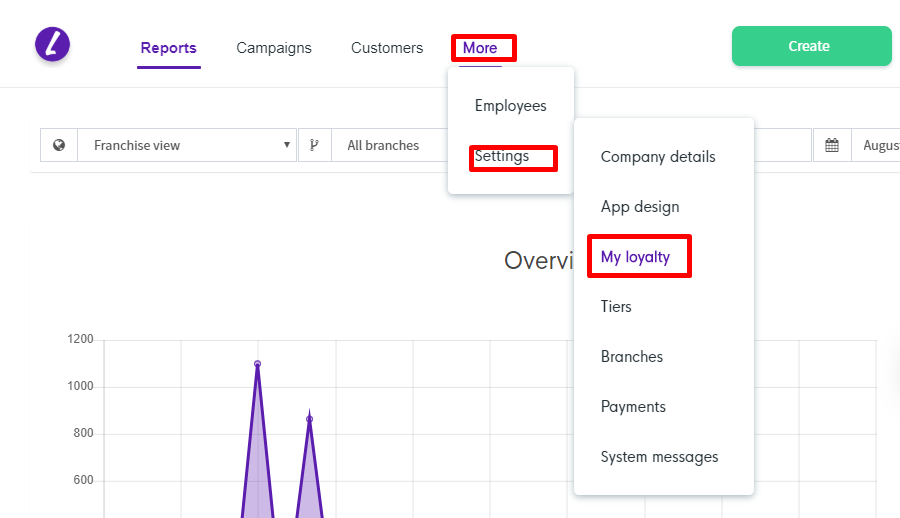 Choose which type of Loyalty you would like to change to

Select both Credit and Stamp in case you would like both credit and stamp Loyalty to be active

Enter the Rewards you would like to set for you credit or stamp or both. Please set any terms and conditions you wish to add to your LoyLap services on this screen.