Check Gift Card Balance
Scan a customer's gift card to view their current available balance.
Open the GIFT CARD app. Select the QR SCAN option to scan the customer's gift card.
Please refer to the following article in case you are having issues scanning your customer's gift card.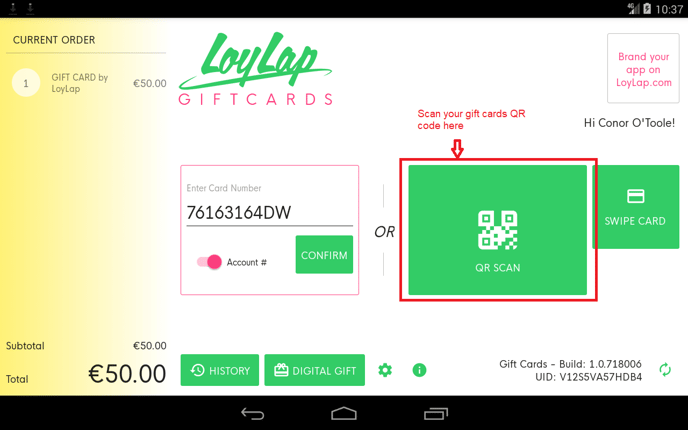 After scanning your customer's gift card, you will now be able to see your customer's profile along with their current balance.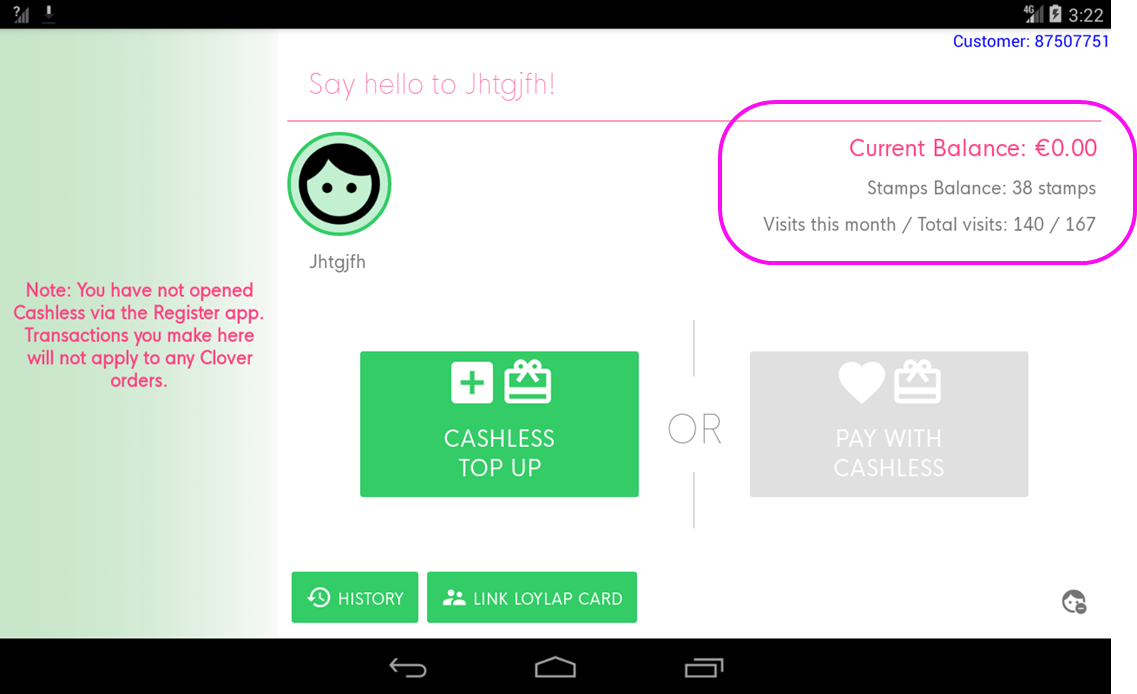 The customer can also use their details to log in to the LoyLap Mobile App to view balance and transaction history. Request them to download LoyLap from the app store and create an account. They will be able to link their gift card directly in the app itself.