Customising Your Business With LoyLap
Edit Business Logo and App images
Login to your Dashboard and hover over SETTINGS on the top navigation menu, then select App Design from the tab indicated in the screenshot below.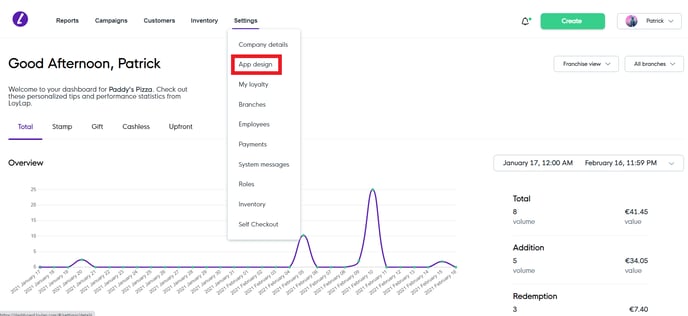 Select the business logo image or background images to upload a file from your device.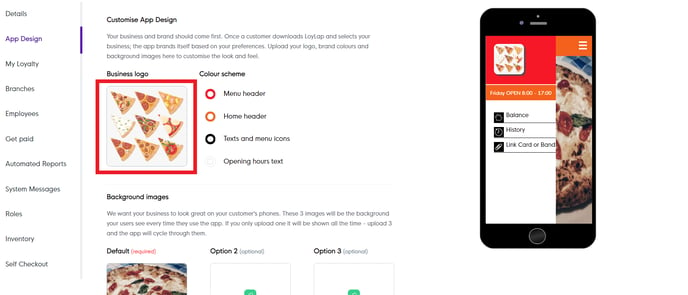 We recommend the following:
BUSINESS LOGO: File type : JPG or PNG
Maximum size: 2MB
Image will be cropped to 200 x 200 Pixels.
For the best image quality, upload 1:1 images (; Square images).
- If you need to adjust the image dimensions, this can be done directly on your smartphone or computer under the 'Edit' section of the image.
BACKGROUND IMAGES: File type : JPG or PNG
Maximum size: 5MB
Images will be cropped to 480 x 800 pixels.

Then select "Done" to save.

You can also update your colour scheme by selecting the circle icons under "Colour Scheme".