Encourage customers to top up their account by offering them a complimentary gift from your inventory list.
1) Log into your business portal and click 'Create' in the top right corner.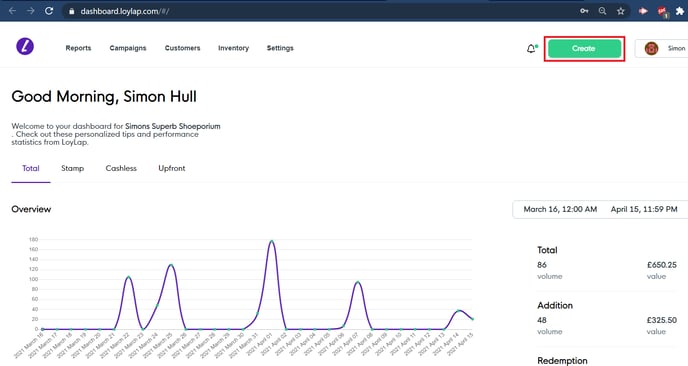 On the next screen, Click 'Campaigns'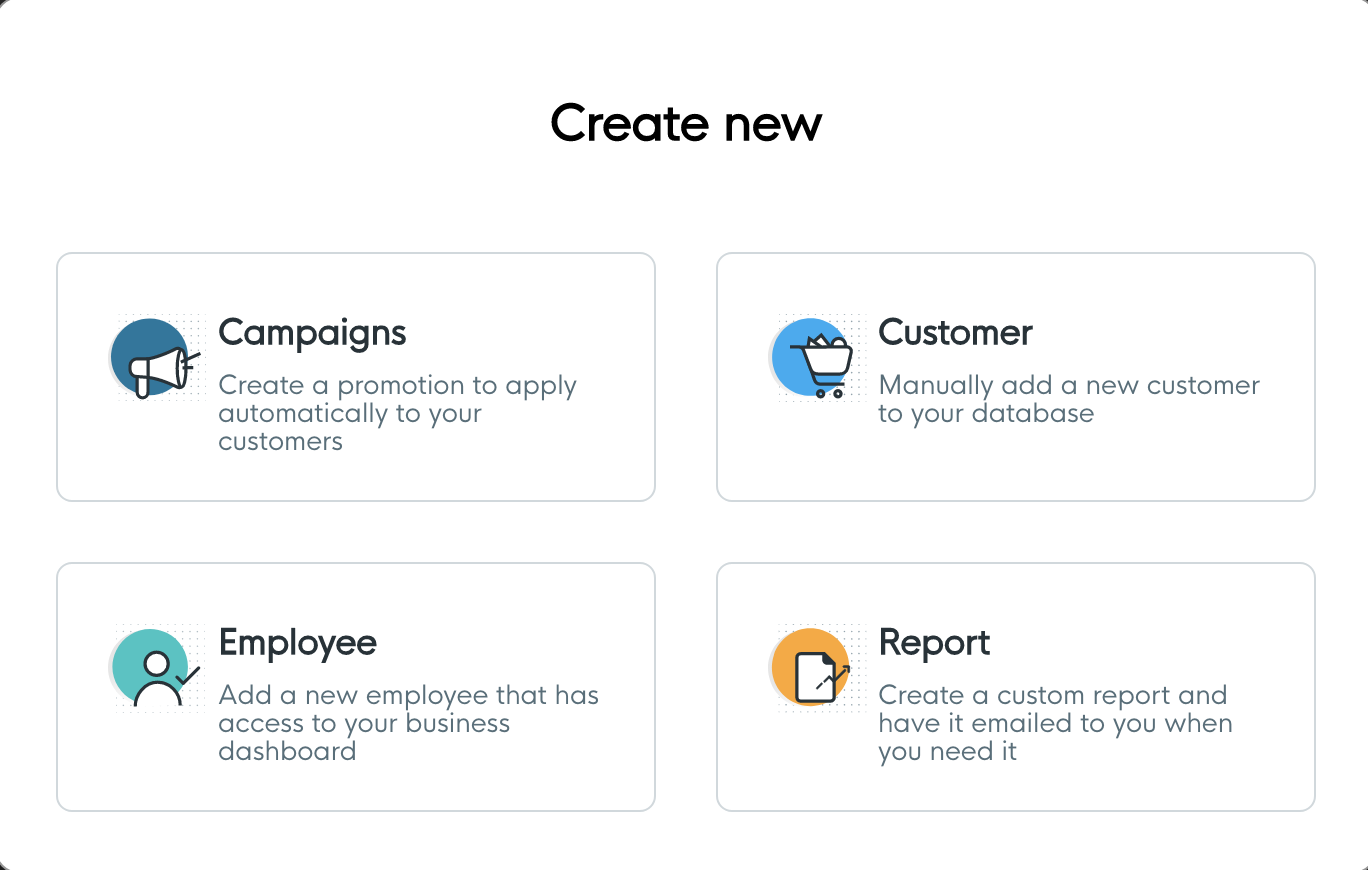 2) Click 'Skip Wizard' to create a custom campaign.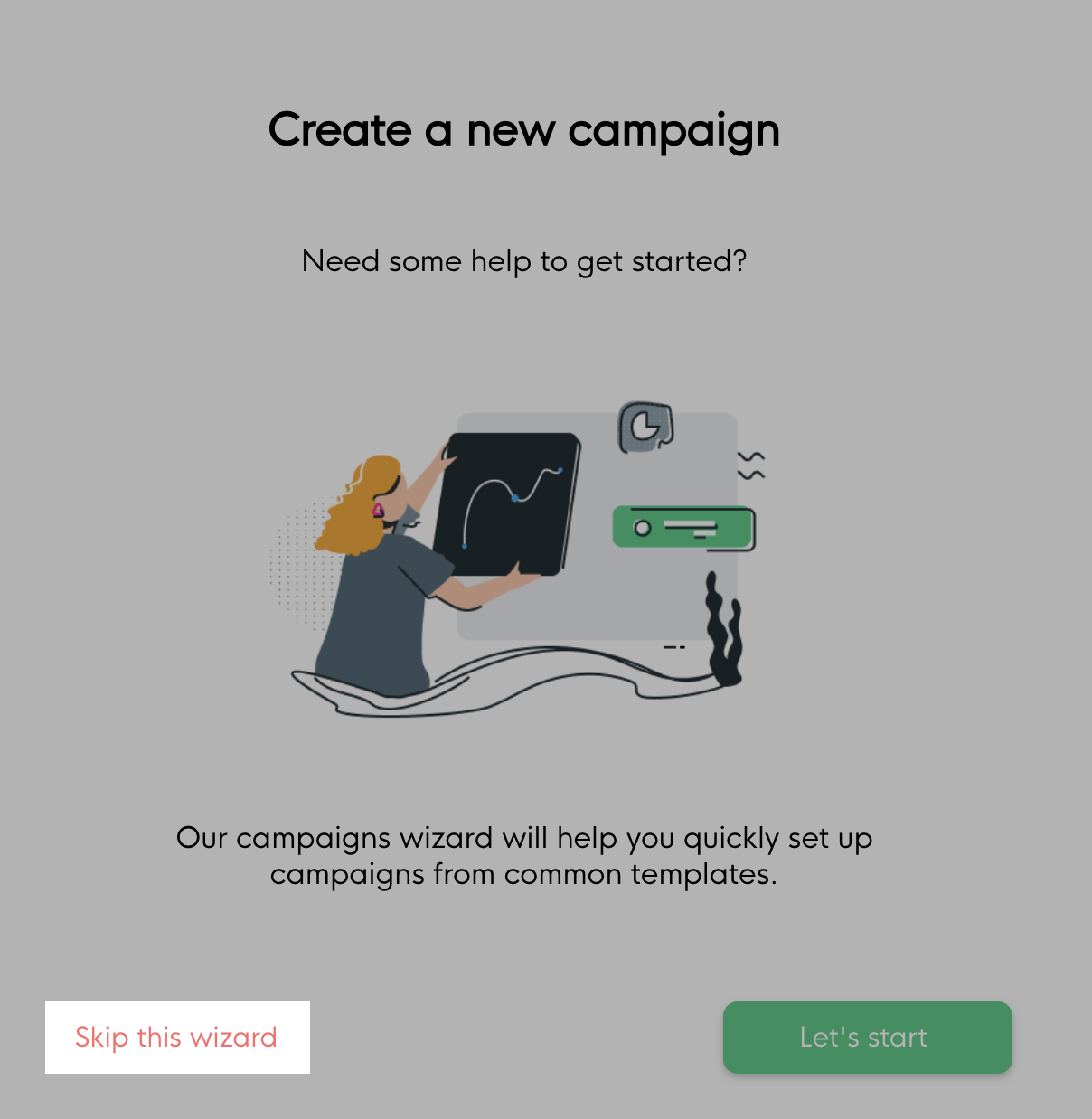 3) On the following page, fill out the Campaign name, description and terms & conditions.
The image is not necessary though we strongly recommend adding one to grab the attention of your customers.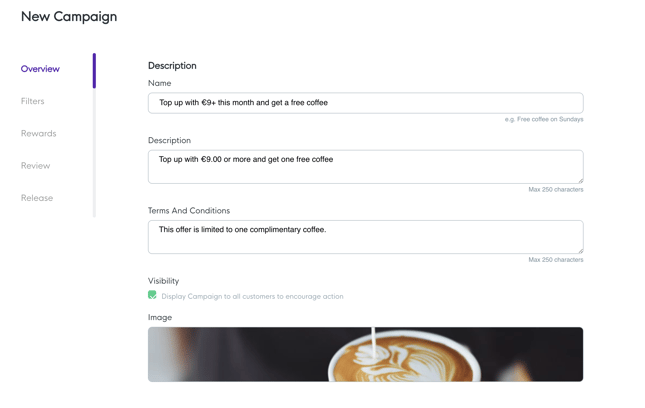 4) On the next page you will see options to add a schedule and limits for your campaign.
- Schedule: The duration that the campaign will run, as long as the says and time frames you wish it to be live for.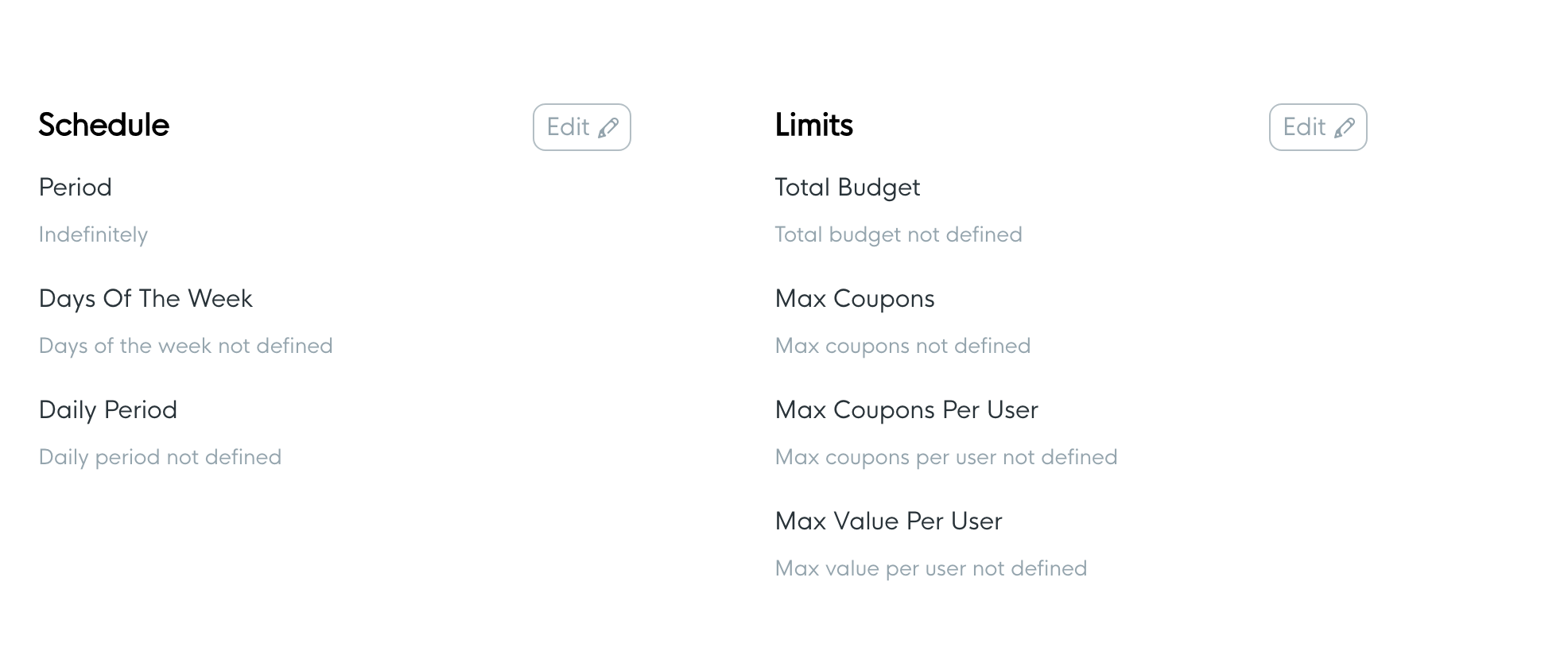 In this example, a month long campaign has been set up to promote account top ups - We have set this campaign to run for one month, seven days a week and to run from opening hours to closing time.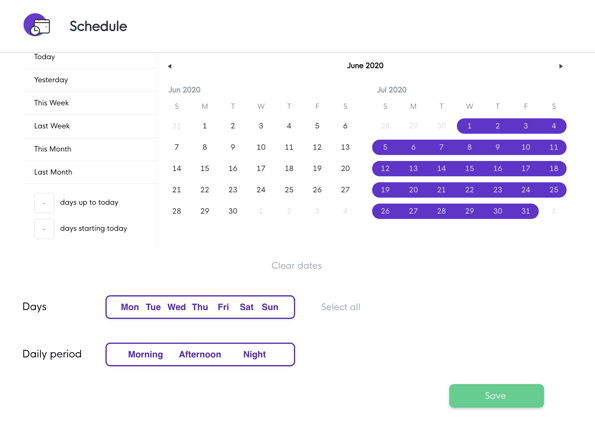 We have set a limit to one complimentary coffee per customer that tops up within a one month period.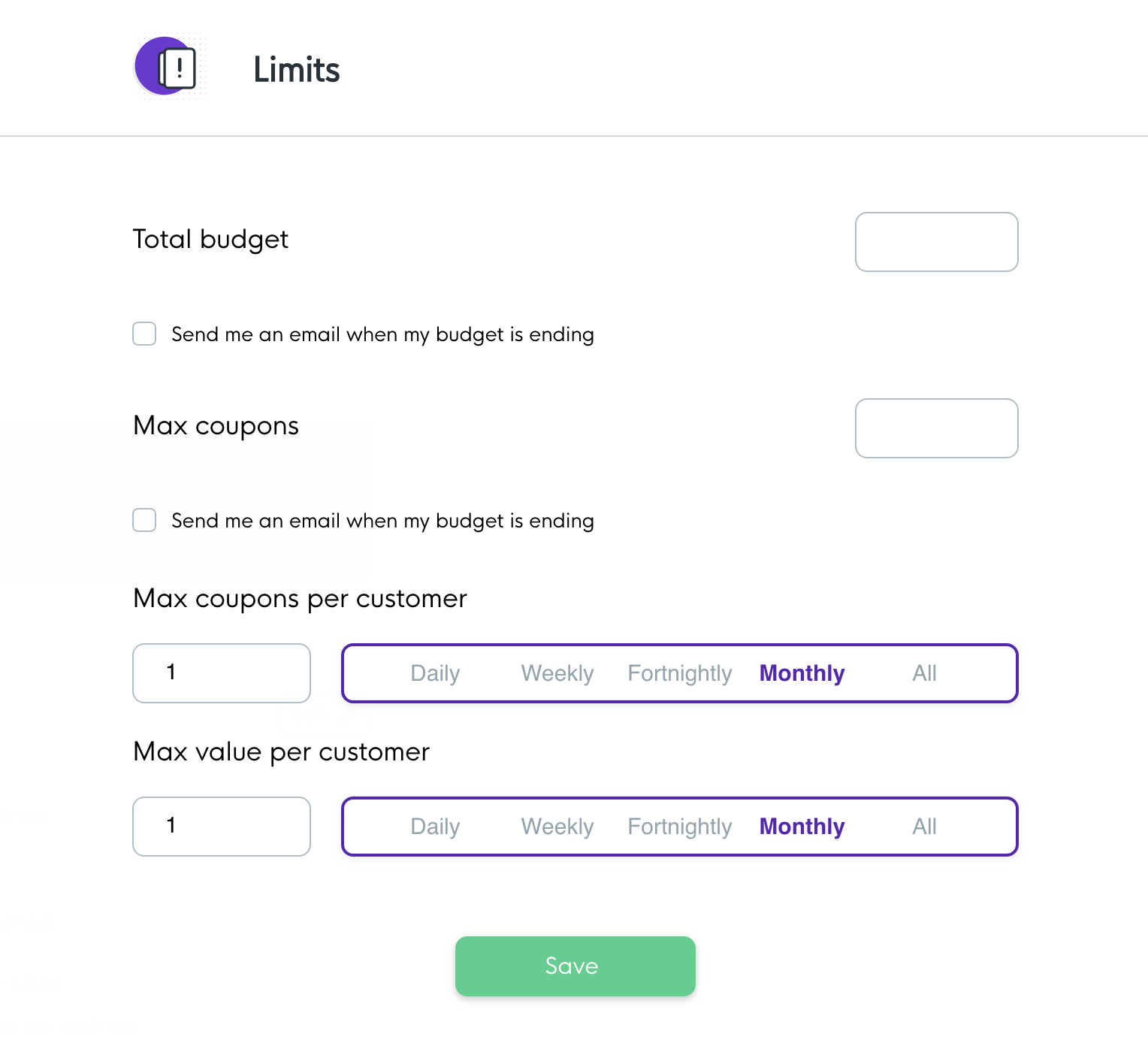 5) On the next page, Click on 'New Transaction Filter'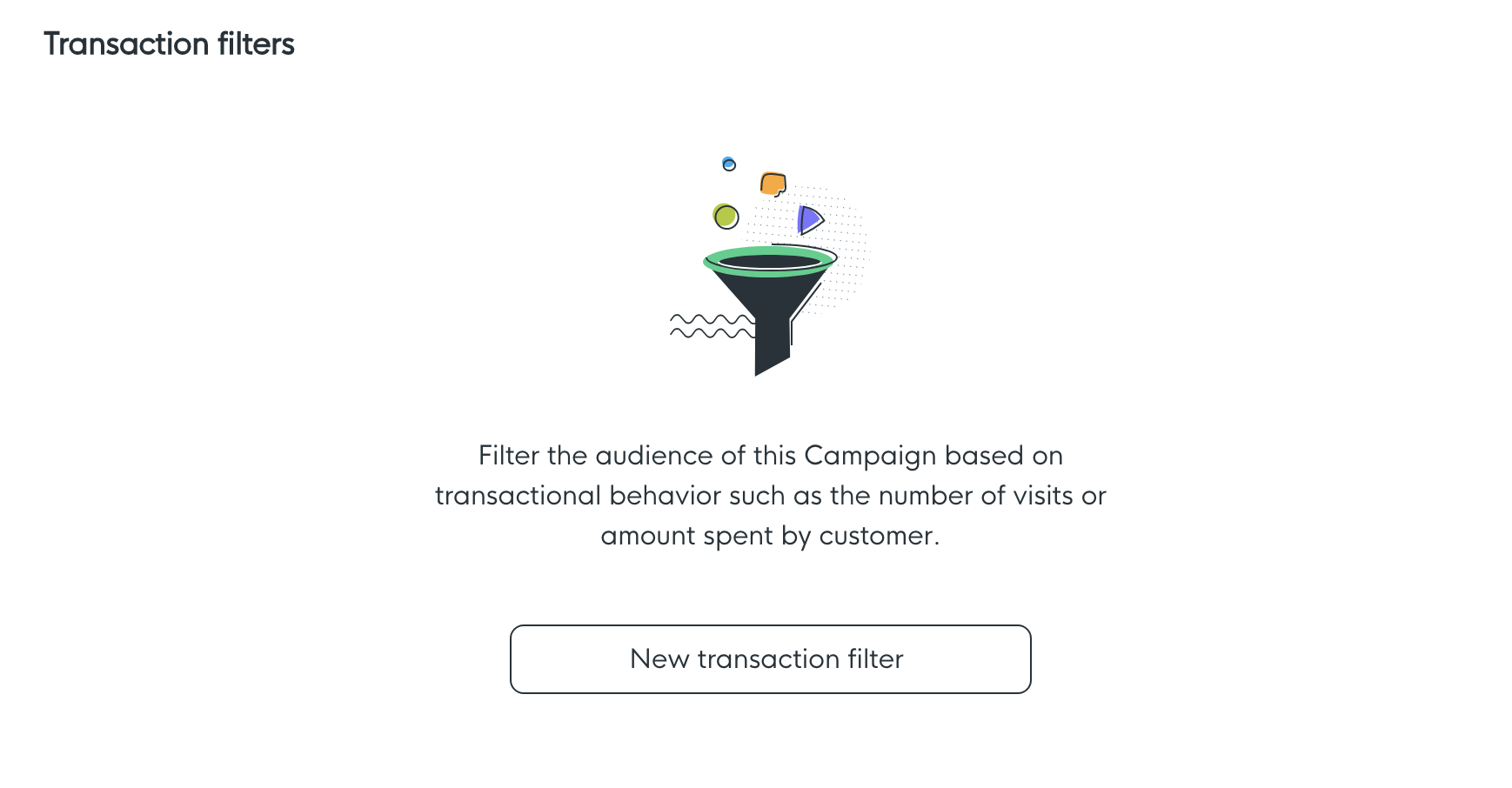 Then click on 'Transaction type in the bottom left corner.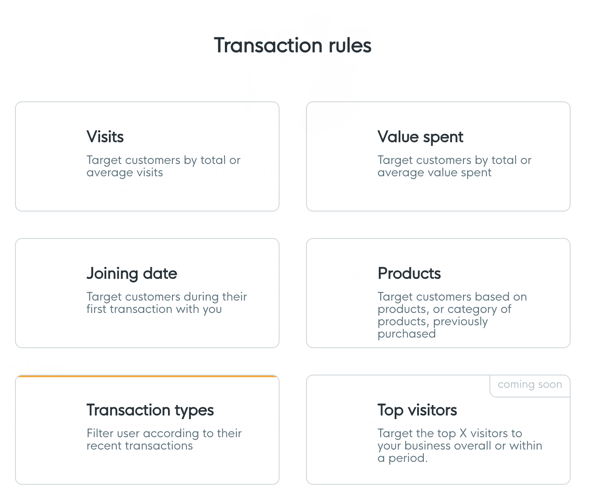 *On the transaction type page, select 'Upfront' if you would like to reward your customers for topping up their account.
For this example, we have set the minimum top up amount to €9.00 within a Month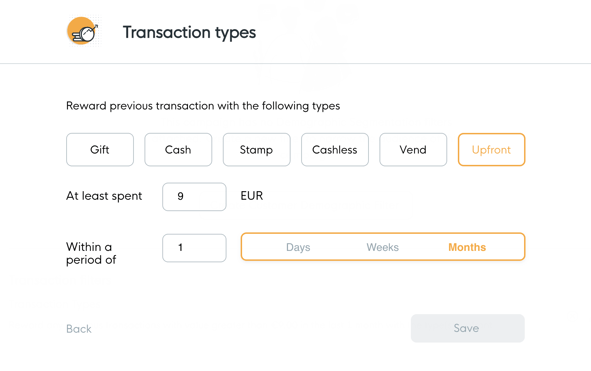 6) On the next page, click on the pencil icon beside 'Product/Category' discount.
- Then click on 'Click to open the product selector'

Select the products you wish to gift customers as part of the promotion - In this example we have chosen coffee options.
Input 100% below the chosen inventory items.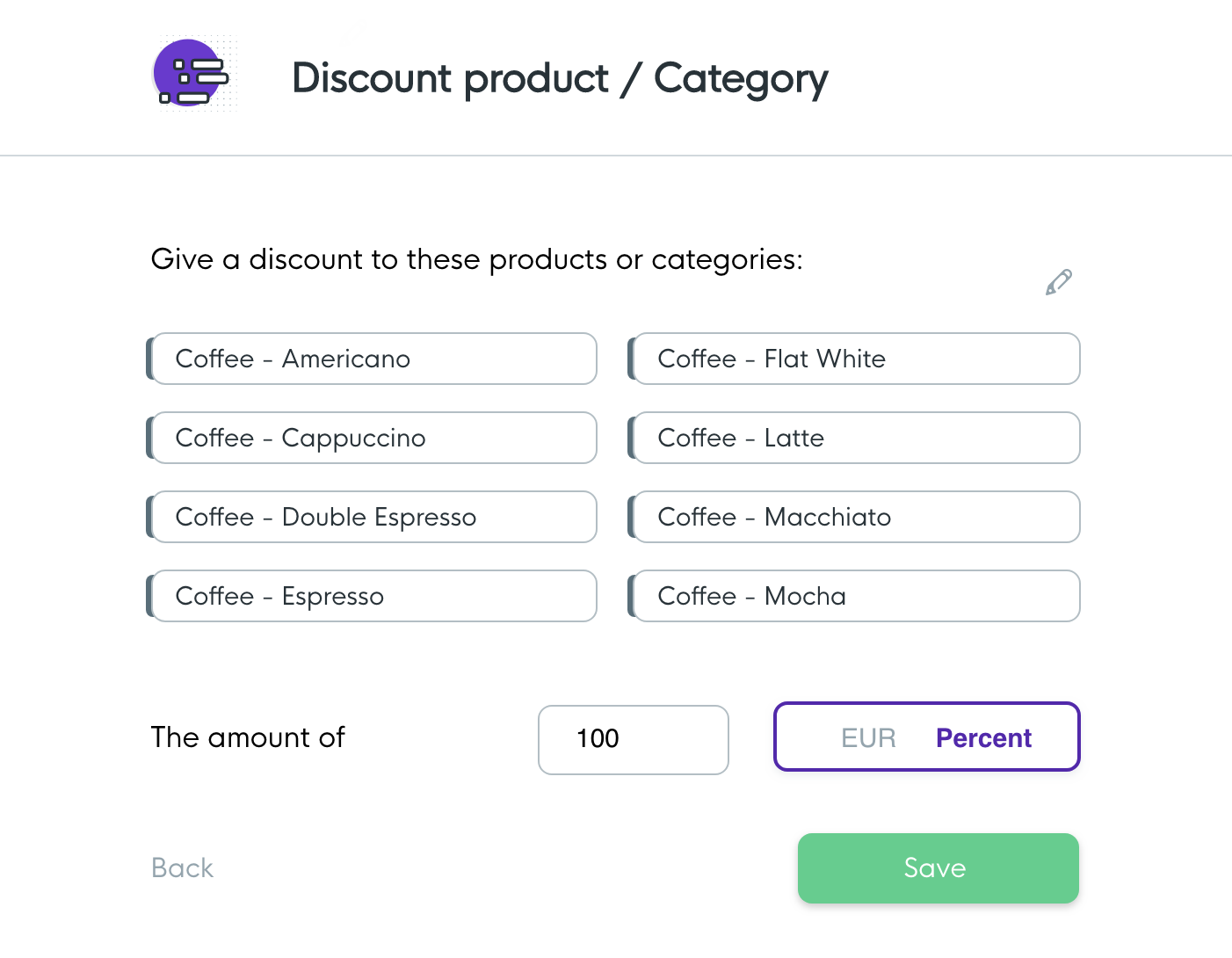 Click on 'Save'
7) Last but not least, you will see an overview of the entire campaign before you have the option to release it to the public.
To make any changes, press 'Edit' and you can make an update to the campaign.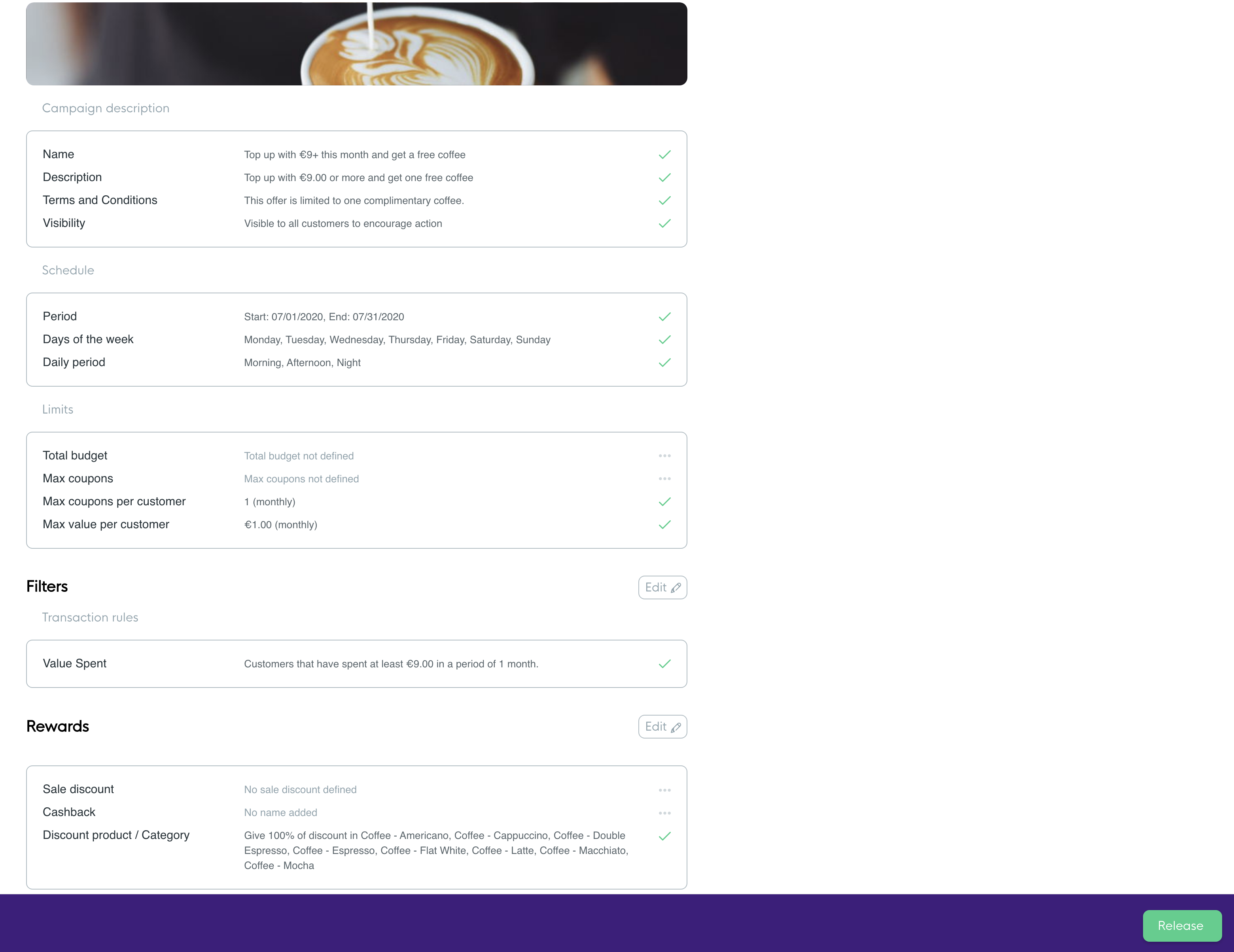 8) Press 'Release' :)