How to add a Delivery Charge
Following the steps in this article you will be able to set a delivery fee for your Online Orders
1) Sign in to your business portal on loylap.com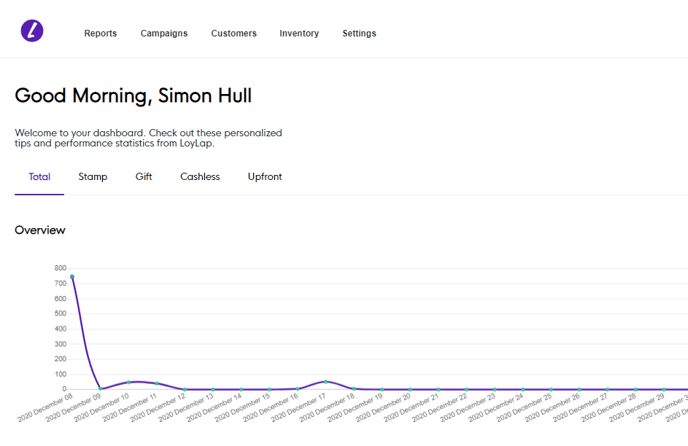 2) Go into 'Settings' then 'Branches'.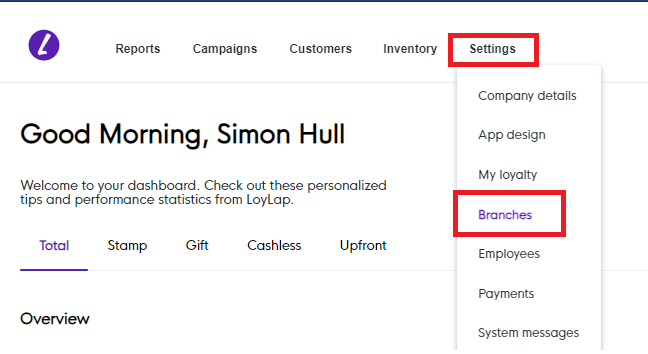 3) Click into the Branch you want to add the delivery charge too.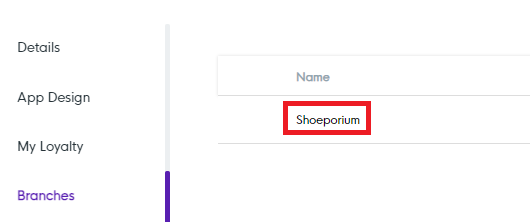 4) Go to your 'Ordering Settings' and then select 'Delivery'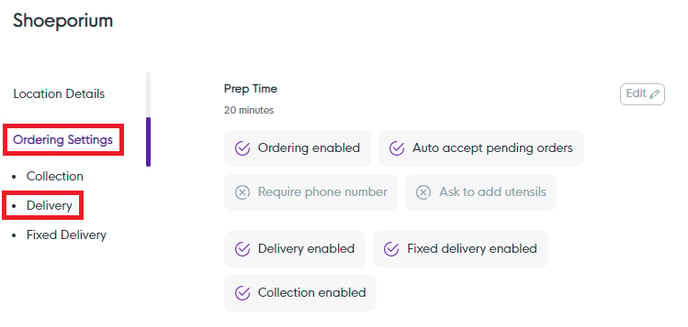 From here you can then edit 'Delivery' to be available or aswell as your max delivery distance, Delivery time and the Delivery Charge. Once you have entered the charge you wish to add to deliveries hit the green 'Save' option in the bottom right.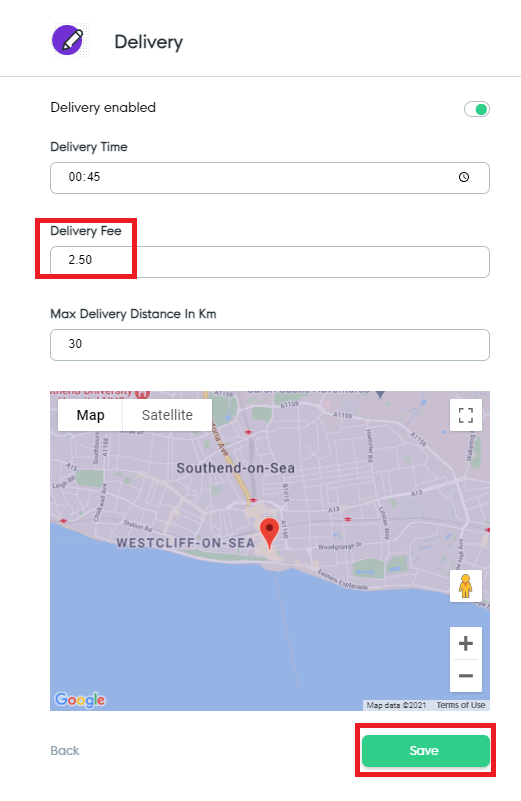 This same process works if you have the 'Fixed Delivery' order method enabled. Below is also a screenshot of how this will appear to the customer if they are ordering from your business within the Order Ahead section of the LoyLap app.