Read below to learn how to place an online order at a LoyLap affiliated business using your desktop browser.
The first step is to input https://member.loylap.com/ into the URL.
If you have previously used the 'LoyLap' application or one of our partner apps, you can login using the same credentials that used on your smartphone. If you have yet to create an account, you can do so here.
After you've logged in, tap on the arrow in the top left corner to redirect to the home page.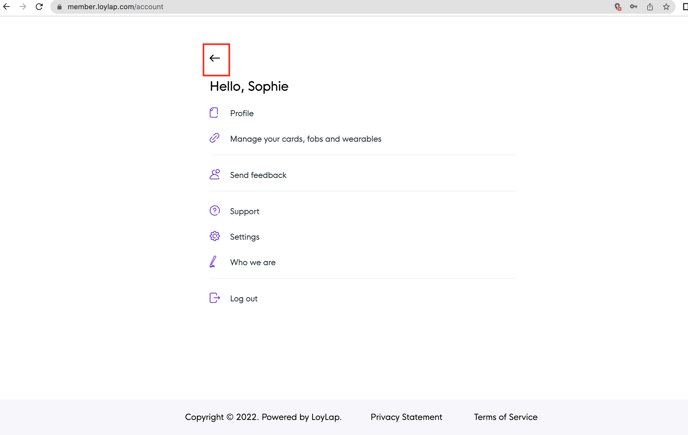 Here, click on 'Order' and select the business that you would like to place an order with.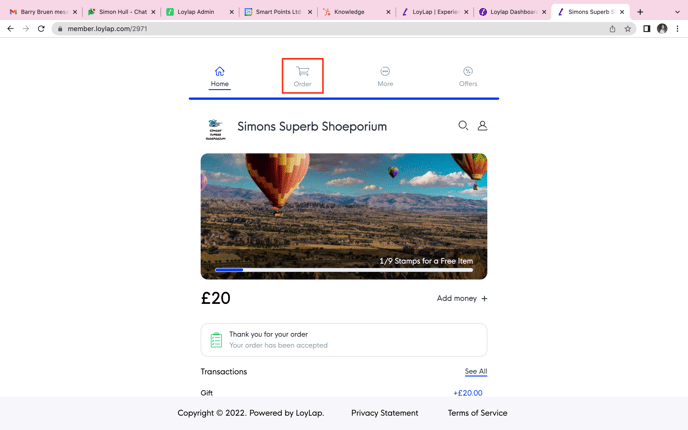 - on the next page you will be asked to choose 'Collection' or 'Delivery'.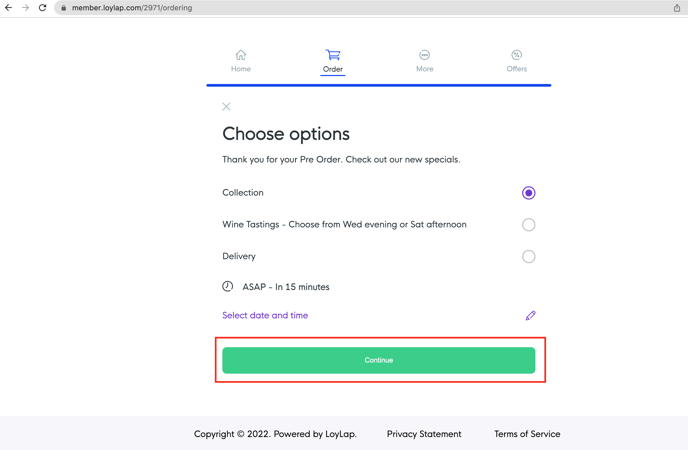 To switch categories and browse the menu simply click on the category title. Here is a video tutorial.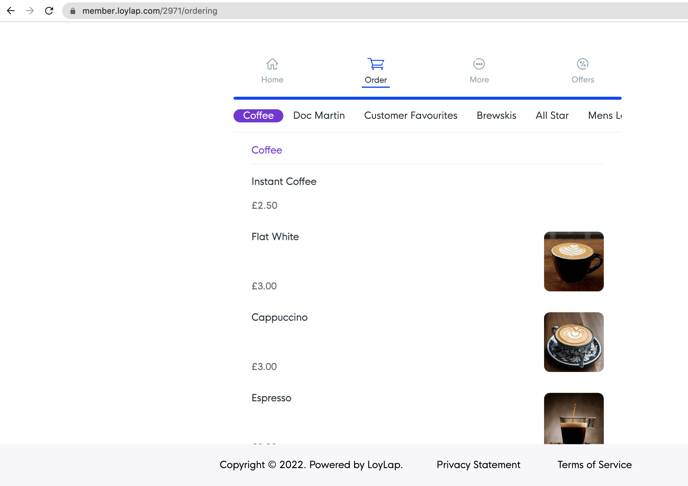 - Add modifiers where applicable and add to cart.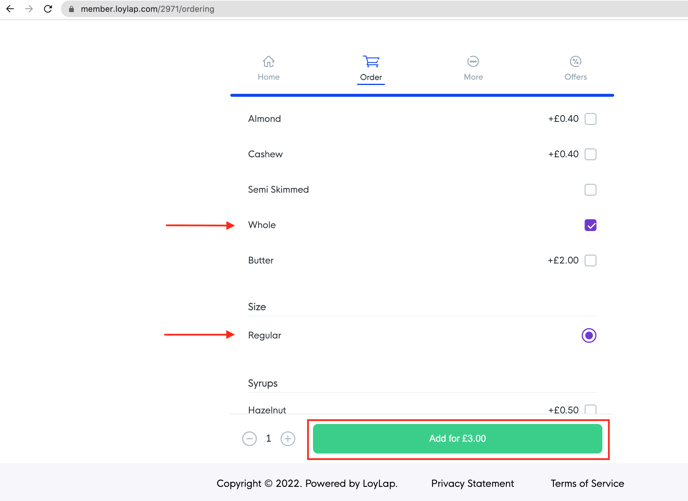 When you're ready to checkout, click on 'View Cart' at the bottom of the screen and then 'Checkout'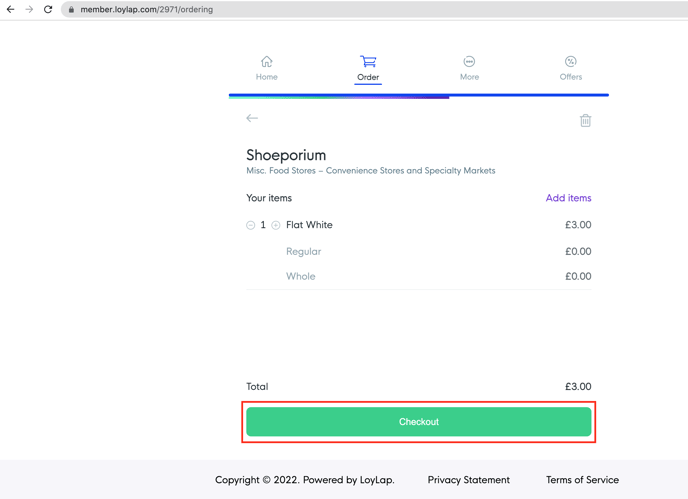 On the Checkout page you will be given some payment options,
- If you have gift voucher credit or existing account credit from a previous top up, you can pay with either.
*If you don't have a balance, you will need to link your payment card on the checkout screen.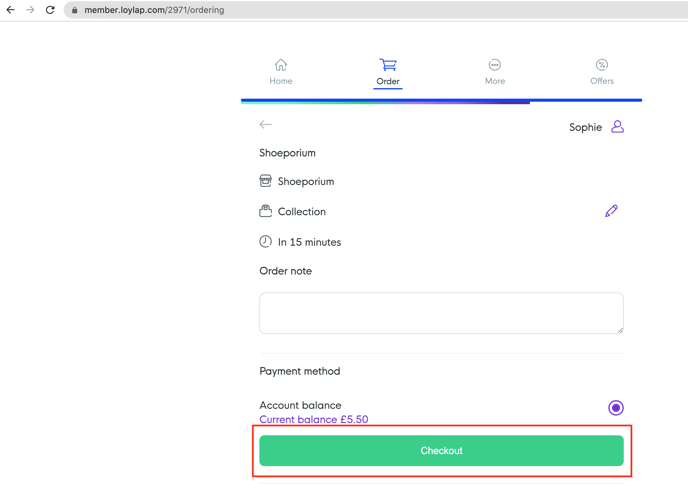 Once done, your payment will process and you will see an order confirmation banner on your home screen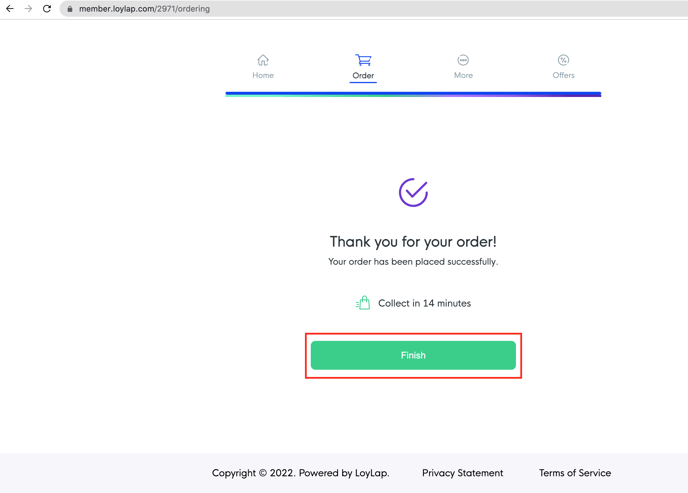 The conformation banner looks like this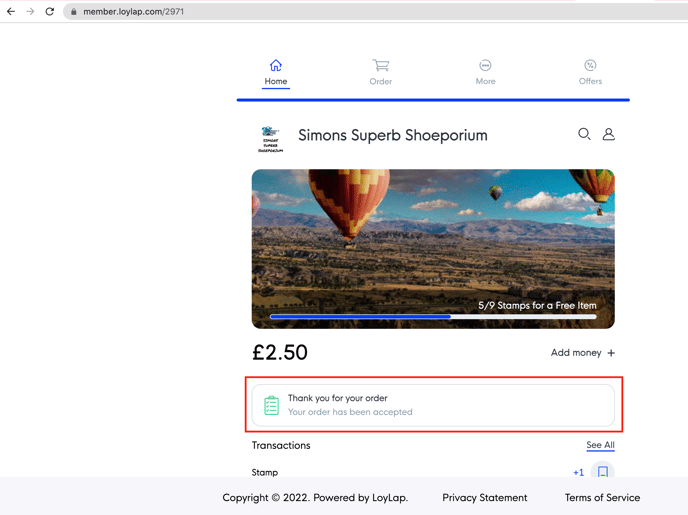 If you have any questions, feel free to reach out to us at Support@LoyLap.com and we will get back to you as soon as possible,