Following this Article you will be able to set up your Online Ordering to print the receipts as soon as your customer orders.
This setting can be changed via your online Business Portal and within the Order Ahead app on your Clover POS. We will cover both in this article.
Business Portal
1) Log into your business portal.

2) Go to 'Settings' & 'Branches'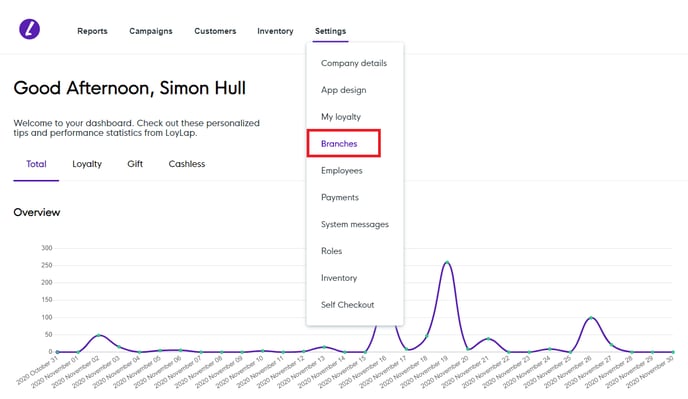 3) Click into the Branch you want to change the Print timing for.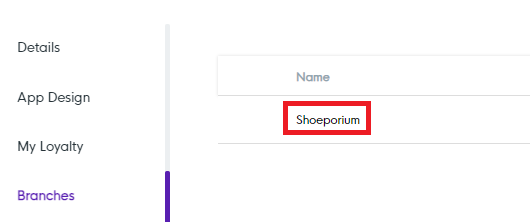 4) Click into 'Ordering Settings' & 'Edit'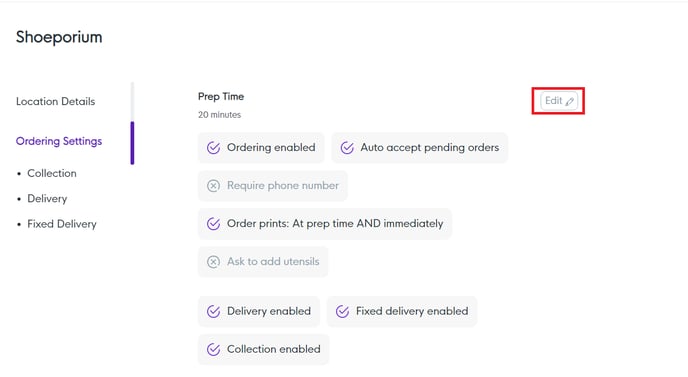 Use the Order Print Timing drop down to select your print time. If you just want the Receipt to Print when the customer orders then select 'Immediately'. If you want this to print straight away and again at the prep time then select 'At Prep Time & Immediately'.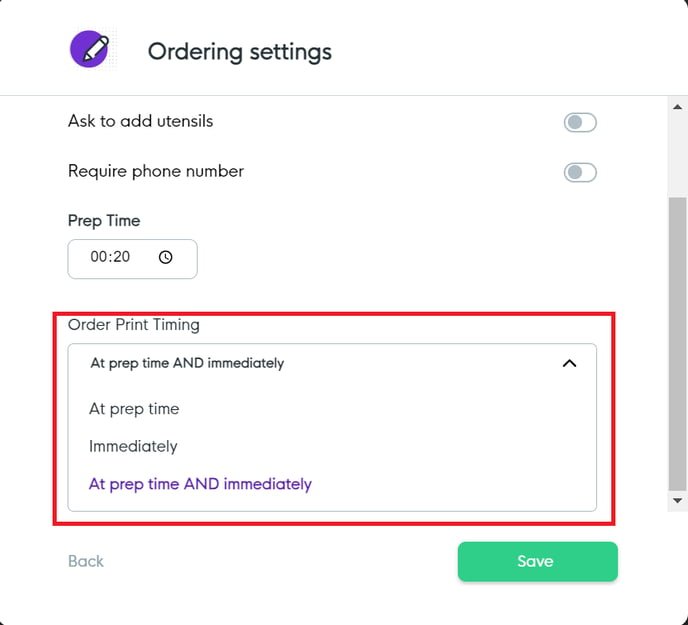 Click save once this is set. If you device is connected to the internet this should sync within seconds.
On the Clover POS
1) Open up the 'Order Ahead' app and then tap on 'Preferences' in the top right.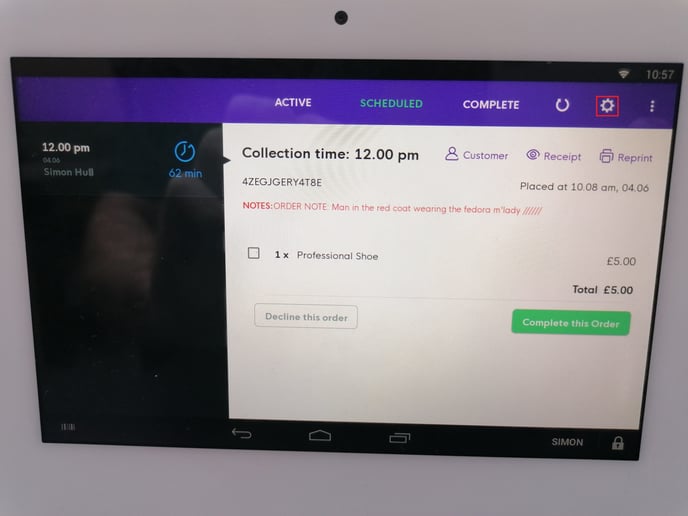 2) Scroll down until you see 'Print Automatic Receipts'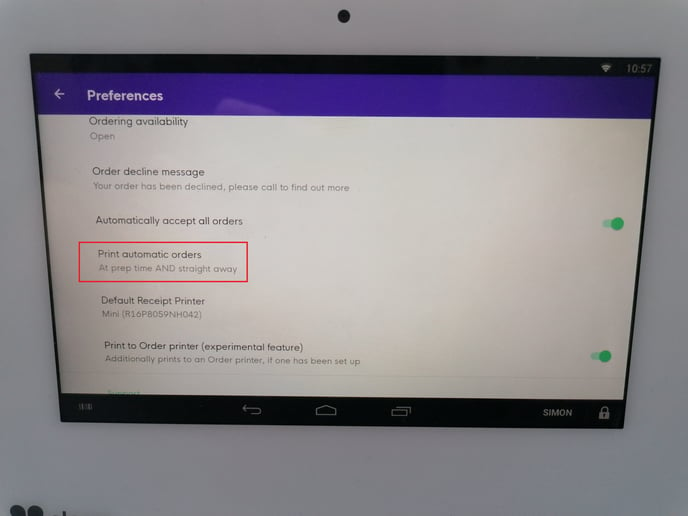 3) Tapping on this option will give you a drop down of your print options. Select 'Straight Away' for orders to just print as soon as a customer orders or 'At Prep Time & Straight Away' if you want both.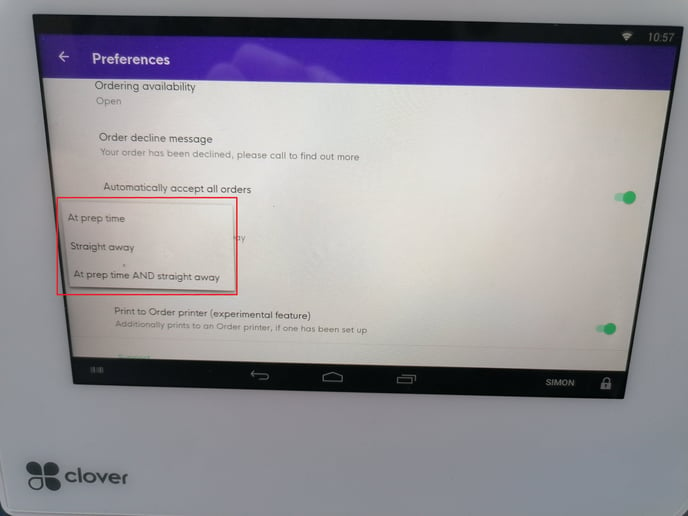 Should you have any additional questions or required further support please contact us via suppoart@loylap.com