Link accounts on the POS
Link new cards to existing accounts, or link multiple accounts into a parent account.
1. Open the cashless app from the home screen of your Clover device.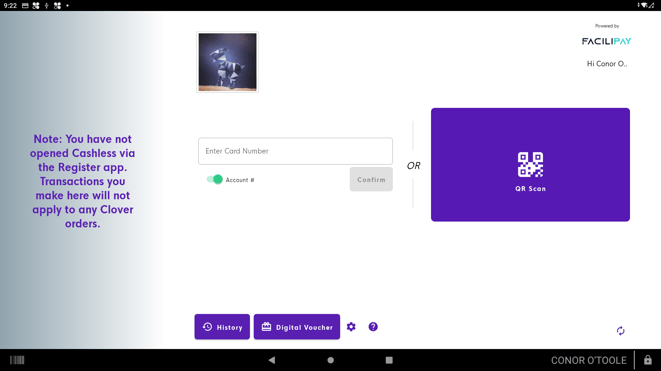 On the normal "scan" page, scan or search for the parent account. It's important to note that the first account you scan will be the target account, or parent account after you are finished the process.
You can Scan, Tap or Search for a customer manually by name or account/card number (available options vary depending on your merchant configuration).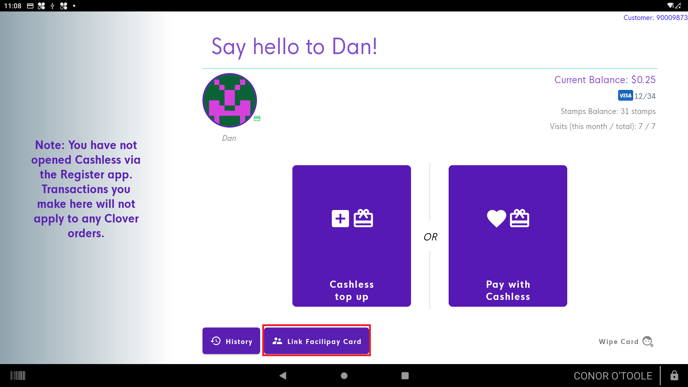 Once you have accessed the Parent account profile, select "Link LoyLap Card". You'll then be able to scan the new card. Some cards and bands require a CVV for security purposes, if one is available please enter it, otherwise leave the CVV field blank.
If you get an error, it may be because the card has been previously linked. For security purposes we only allow linking once. If problems persist, please conatct our support channel who will be happy to help. In order to link two accounts you will be required to provide proof of ownership of both.