Linking a Gift Card (WLA)
Link a Gift Card to your account so all of your funds are in one place
1) Log into the businesses WLA. You will then want to tap on the icon in the top right.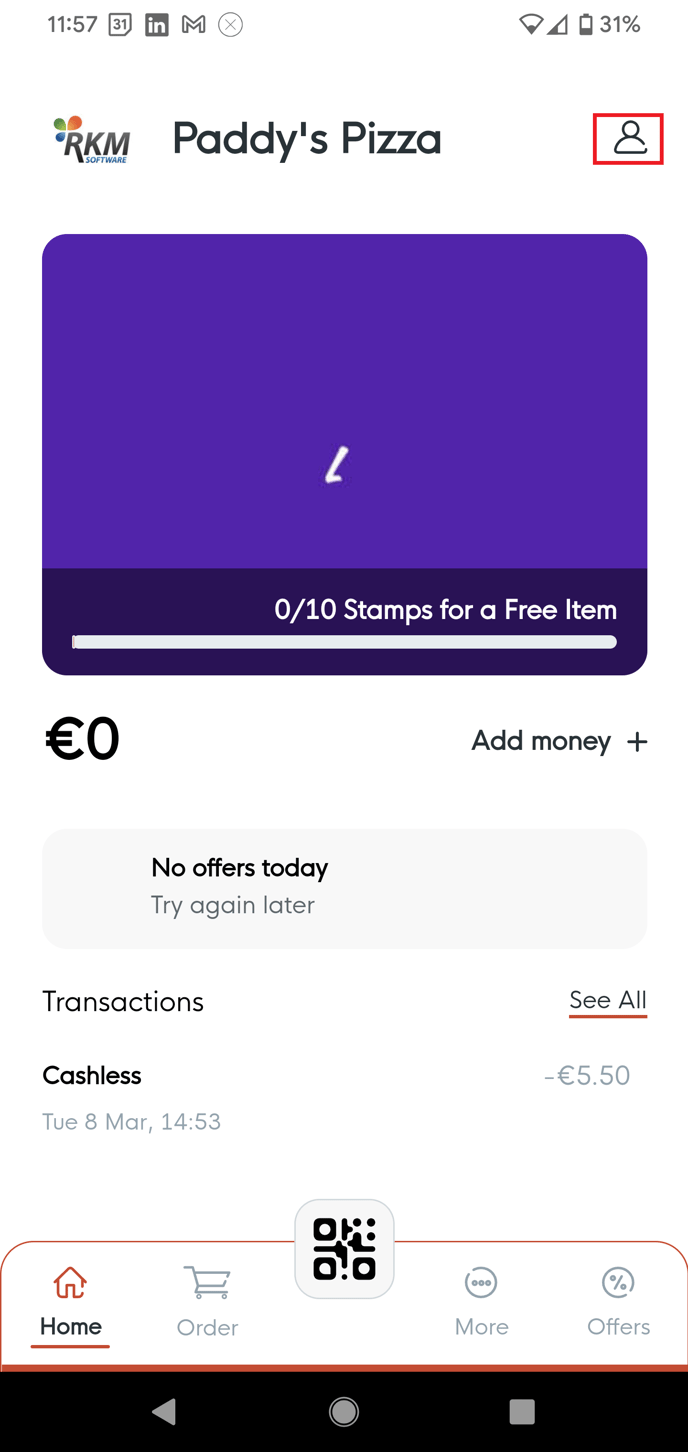 2) From here you will want to tap on the option to manage your cards, fobs & wearables.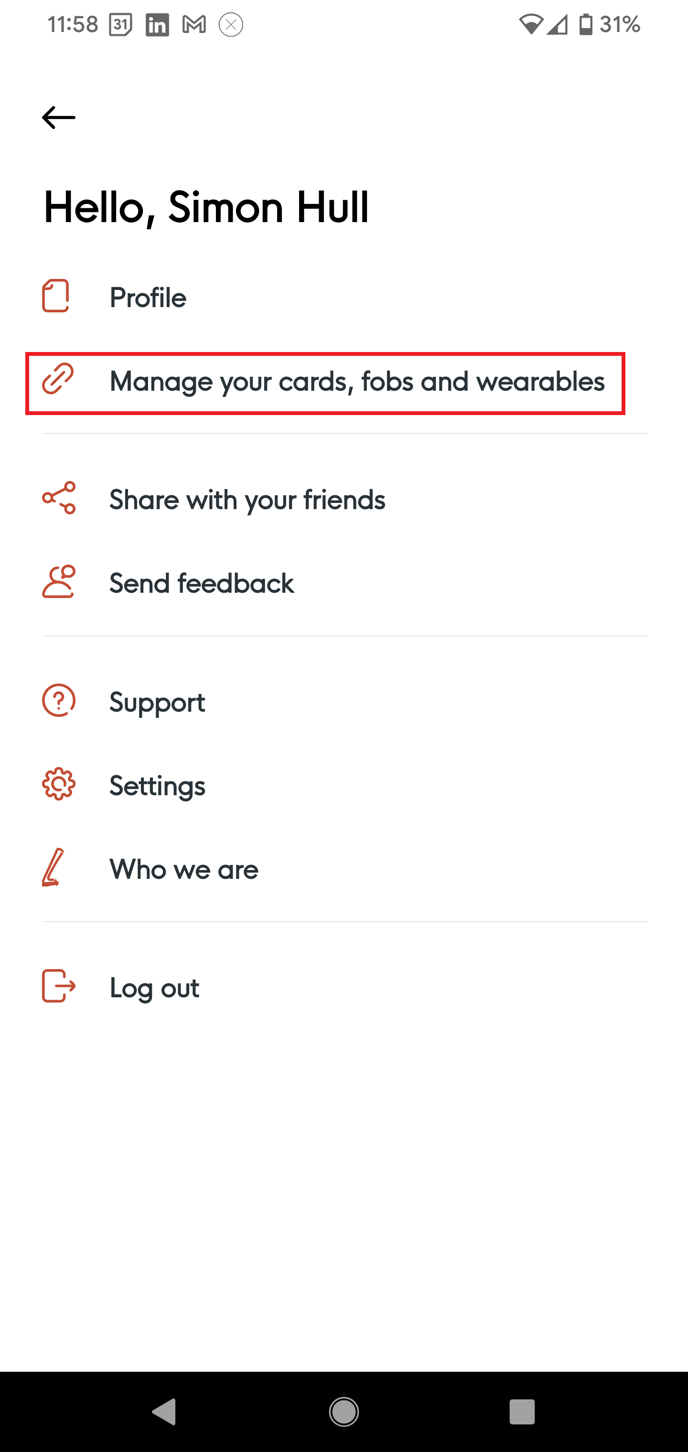 3) From here you will be able to manage cards linked to your account, such as remove any current cards. Or also add further cards.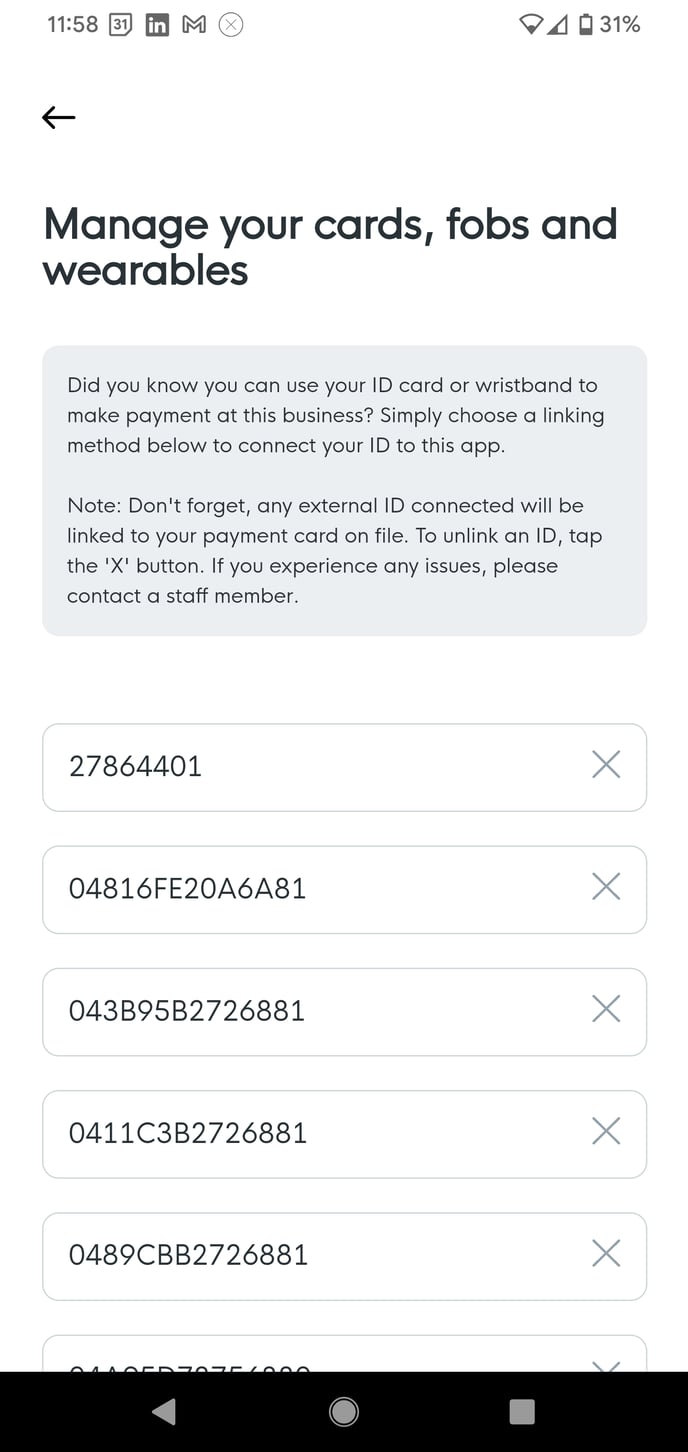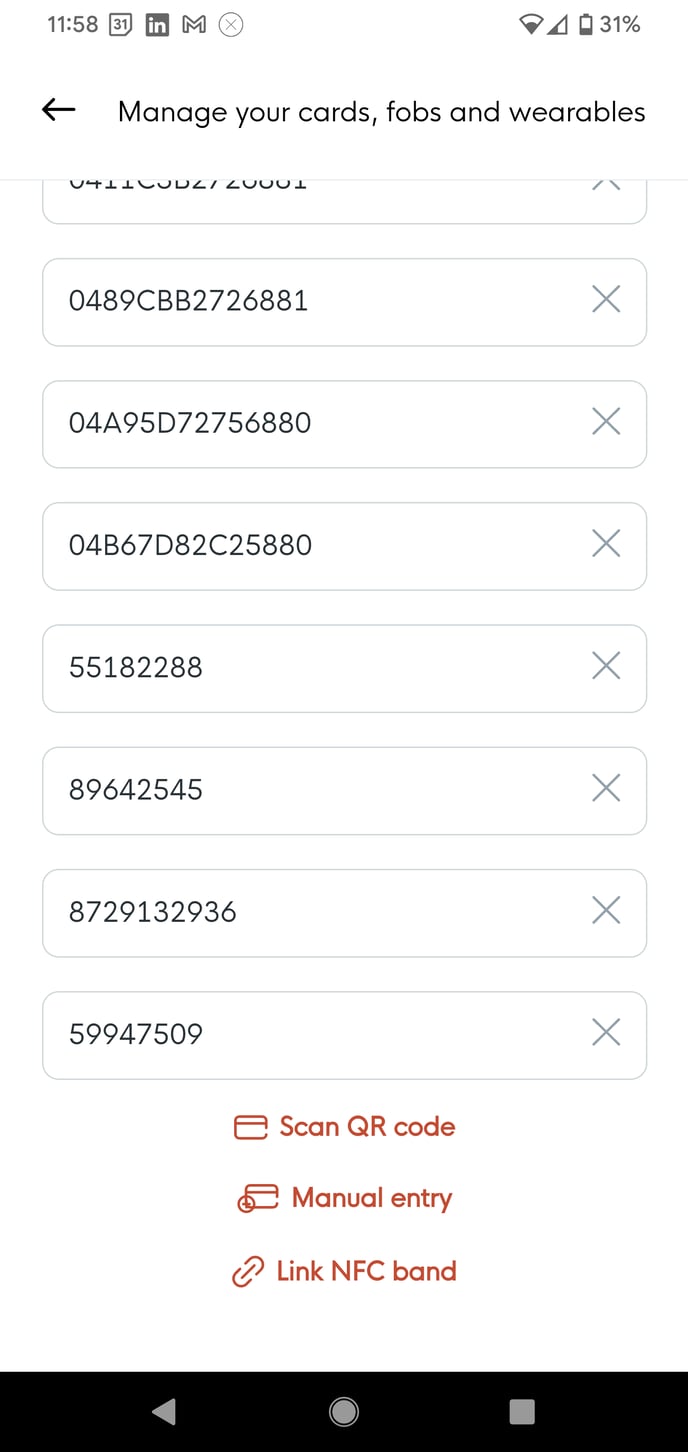 4) If you choose the option to scan the QR code of the card, your device may prompt for the app to access the camera. You will need to choose an option that allows this to proceed.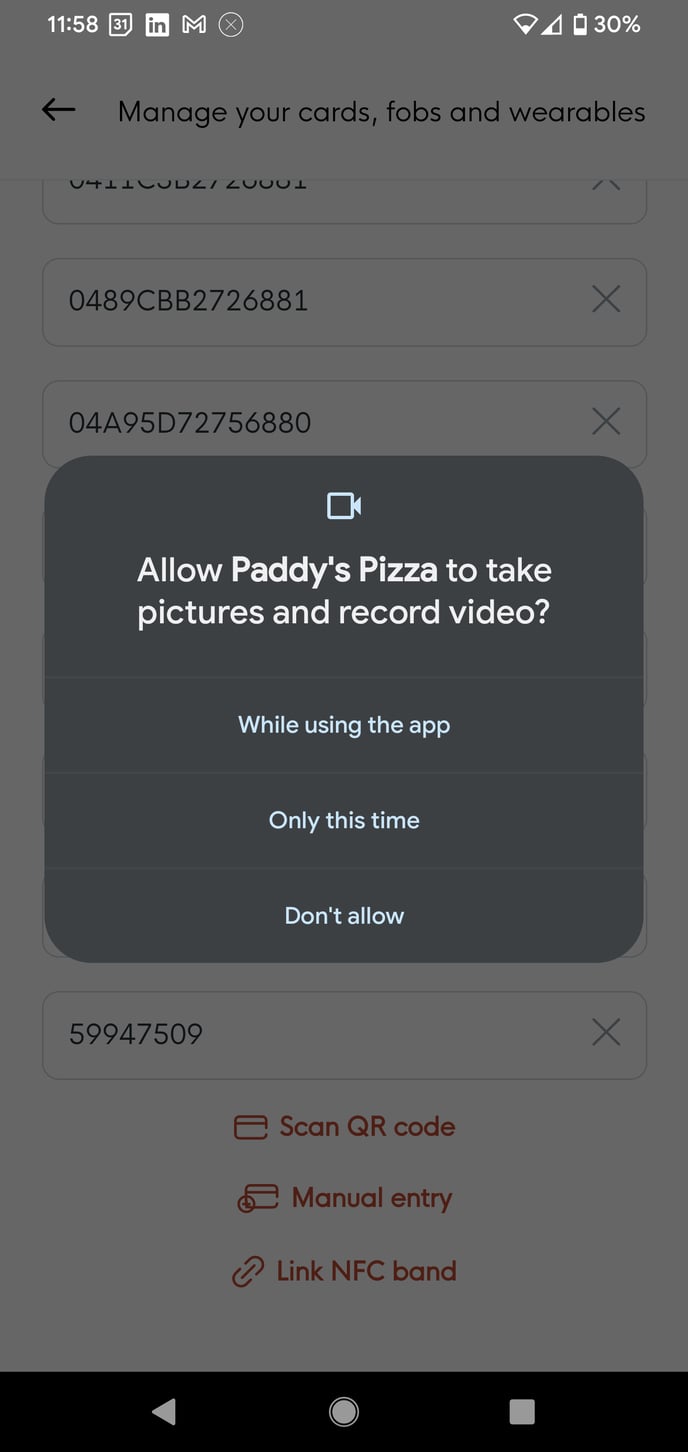 5) You can also type the details in manually as displayed below: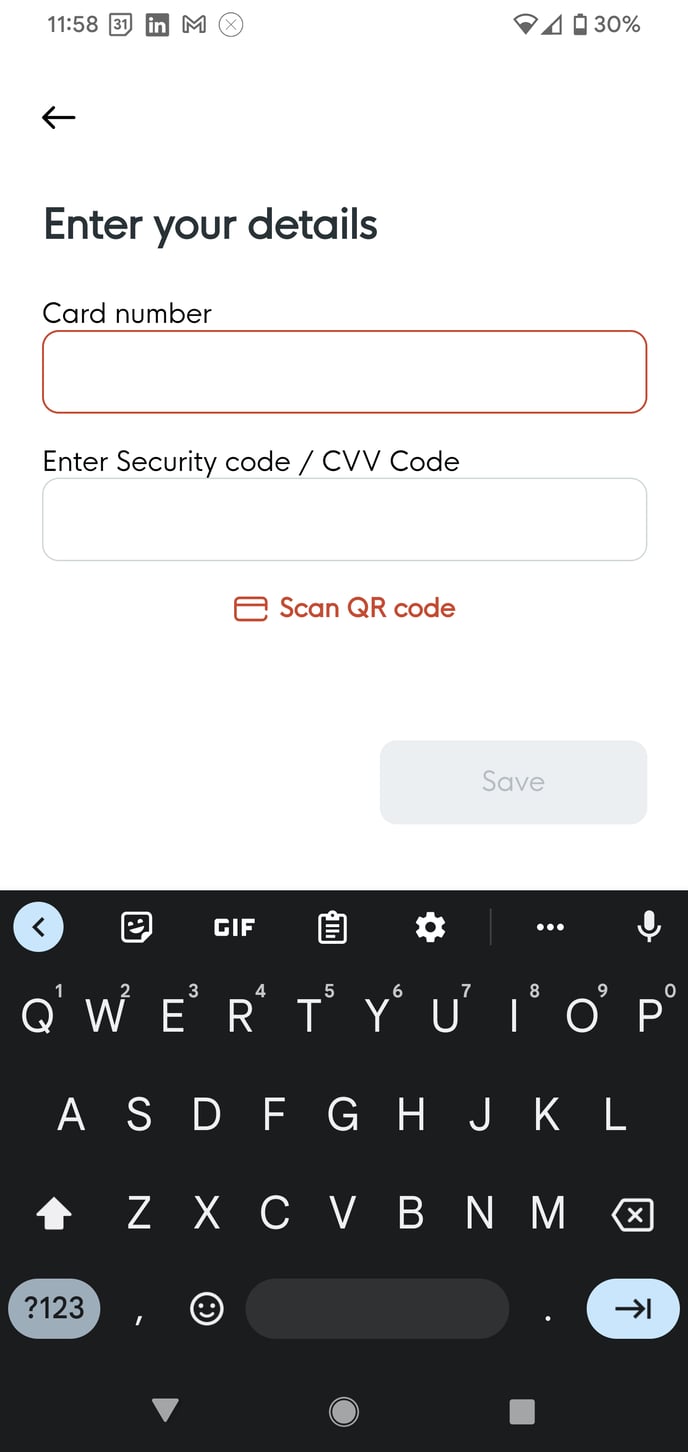 6) once a card is linked the balance that was on the card will then me merged with the balance on the app. So if you had an app balance of £/€/$10 and then linked a card worth £/€/$20 the app balance would then be displayed as £/€/$30.
If you have any further question then please don't hesitate to contact us.