If you have products in your inventory that have modifiers (e.g. Small, Medium, Large) - here is how to ensure they appear on the order print out from customers ordering online
If you have the 'Order Ahead' app installed and are noticing that modifies are not printing on the automated receipt, then it is most likely that we just need to amend one setting on Clover pertaining to Modifiers being printed on receipts.
a) If you are on your laptop
In your Clover Dashboard, please click 'Setup' followed by 'Payment Receipts'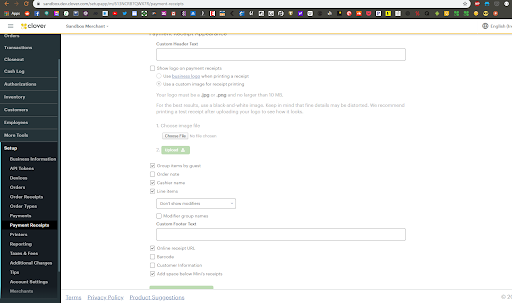 On this page, simply click 'Line Items' and then 'Show all Modifers'
b) Directly on your Clover POS
Firstly ensure you are logged into the Clover Station with a pin that has at least manager or admin permissions. This is to grant you the required access to get into the 'Setup' app on Clover.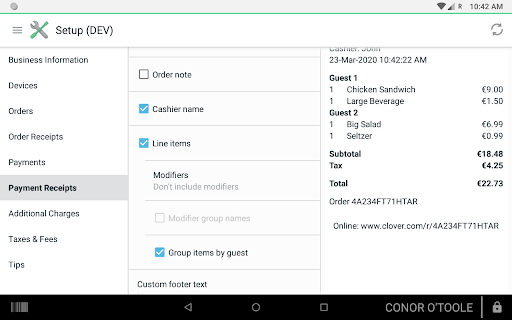 Once inside the 'Setup' App on Clover, please click 'Line Items', followed by 'Show all Modifiers'