Process Gift Card Refund
This guide shows you how to refund a gift card transaction.
Open the "REGISTER" app and select "ORDERS" as indicated in the image below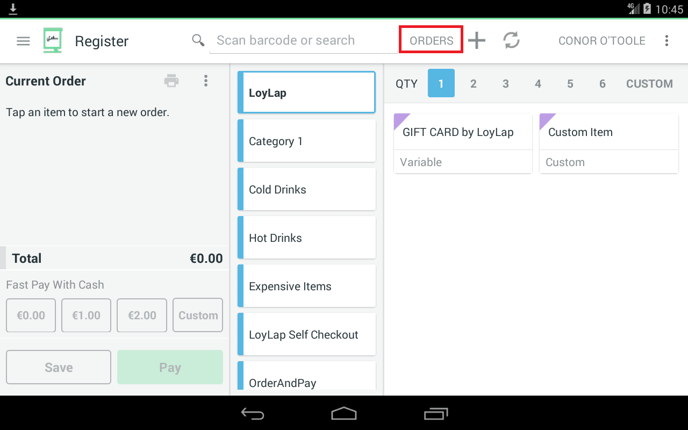 Now select the transaction you wish to redeem. After you've opened the transaction, you will now be able to see an option "EXCHANGE/REFUND" select this option.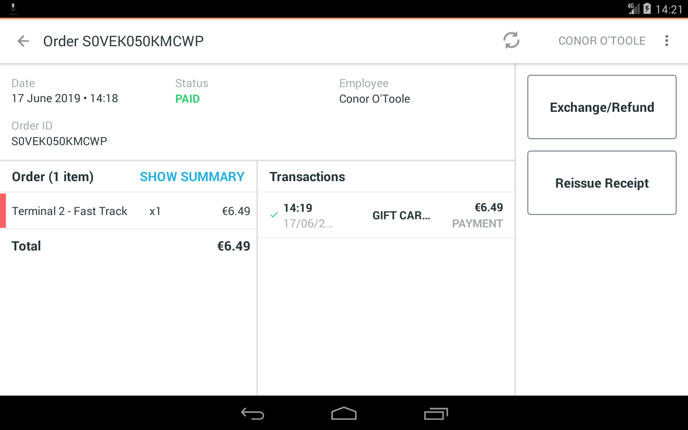 Select "REFUND PAYMENT"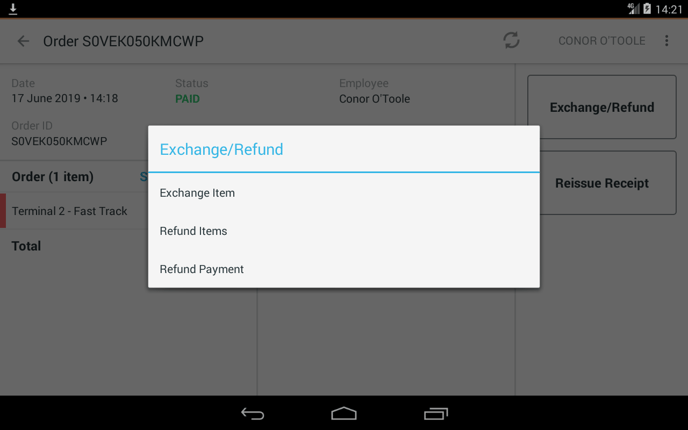 Now you'll be able to see a breakdown of different payment types in the order. Select the component you wish to refund, in this case it will be a GIFT CARD by LoyLap payment.
Select this payment type.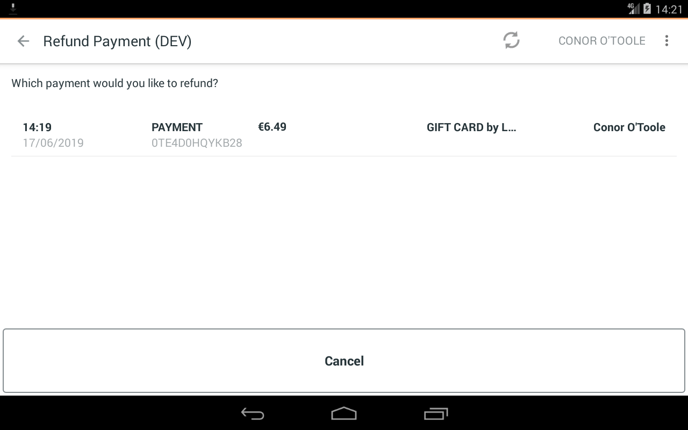 Verify all the details on this screen one last time. Select "REFUND" when you are ready to do so.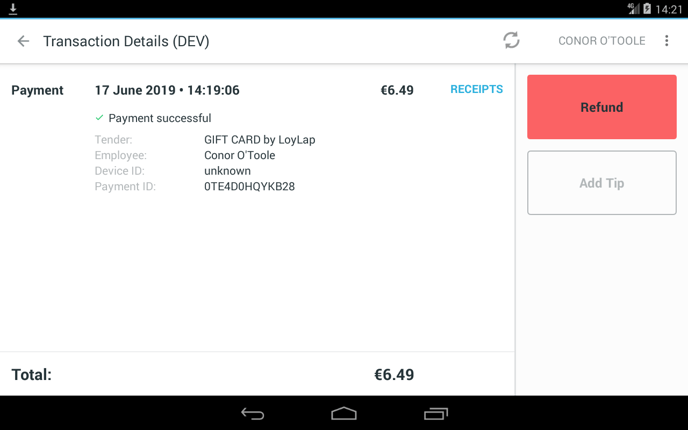 Select "GIFT CARD by LoyLap in place of Payment"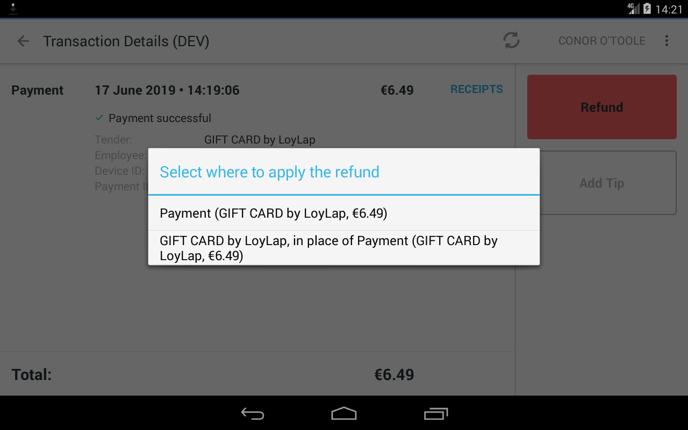 You have now successfully refunded a customer's gift card transaction.