Redeem a Gift Card
Follow the steps below and learn how to redeem a balance from a gift voucher.
1) On the Clover home screen, Select the "Register" app. Proceed to add items like you normally would, for any other sale in your store.
2) Once customer's desired items have been selected, select "Pay". You will now be taken to the payment tender screen.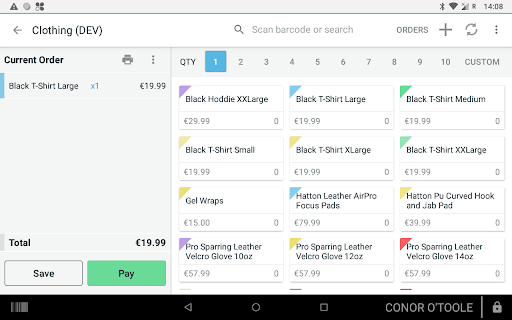 3) On the Payment options screen, please select the tender type "GIFT CARD BY LoyLap"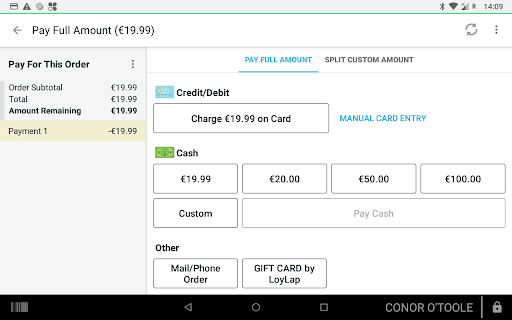 This will open the Gift Cards by LoyLap app.
4) Tap the QR code box and scan your customer's Gift Card.
*In case you are having trouble scanning your customer's card, please refer to the article: Scanning a QR code on your Clover device.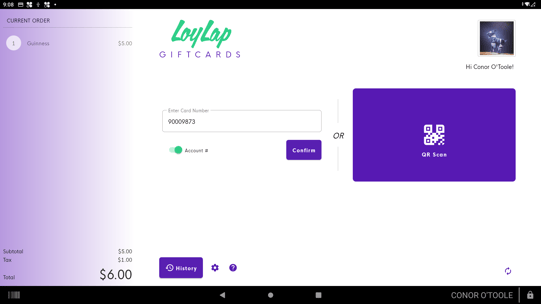 5) Once you've scanned your card, you will be able to see the customers account, in the top right corner you will be able to see the balance on the gift card.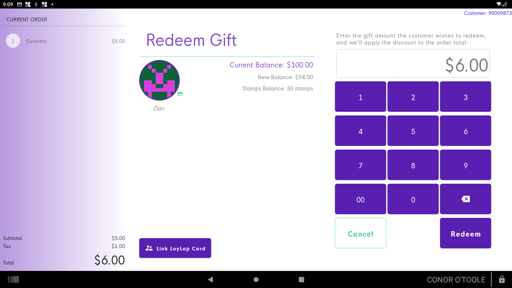 6) After the Gift Card has been validated, funds will be automatically deducted from the card and you will again be automatically redirected back to the Register app.
*Here you will see a small pop up stating "Customer's account updated"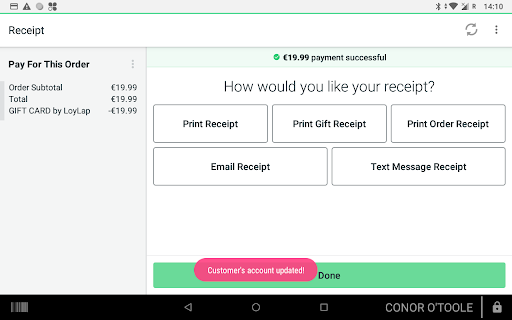 This concludes the transaction. You may now go ahead and print a receipt.