How to redeem a campaign promotion on your Clover POS
Steps to follow to redeem a special offer that has been applied to a customers account using LoyLap campaigns.
1. Once you have taken the customer's order and you're on the pay screen, tap 'Loyalty By LoyLap'.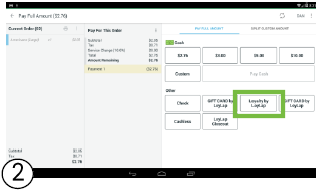 2. Following this, you will be taken to the loyalty app, press the 'scan' button, and Scan the loyalty customers' card/app as you usually would.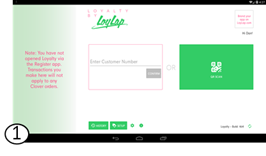 If the customer is eligible for a promotion then it/they will appear on the screen. The customer may be eligible for more than one reward offer, in which case it will look like this:


- Inform the customer they are eligible for a promotion and ask which/if they would like to redeem it now.
3. Simply tap the chosen promotion and you will be taken back to the pay screen to close out the transaction. The promotion will be deducted from the order total automatically before payment is taken.