Scan & Go
This article summaries the Scan & Go mode of our self checkout app
Perfect for office canteens or a retail outlet. This mode turns the Clover device into an un-manned scanner allowing for the customer to scan items into a basket and then pay via their card or LoyLap account. Below is the first screen that will be presented at the start of each transaction.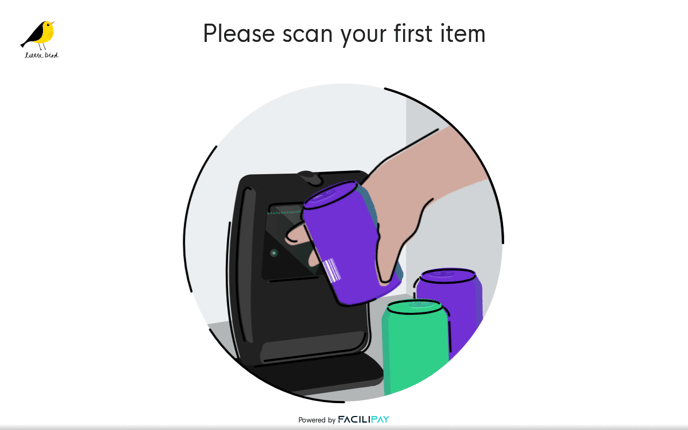 The Scan & Go facility will only function if your stock as barcodes assigned to the so these are picked up when the item is scanned. This is controlled via the Clover Inventory app. If an item does not have a barcode assigned to it then it will not be picked up by the Scan & Go app.
Once the items are scanned a screen similar to the below will be presented. Either scan a further item or select Checkout to proceed to payment.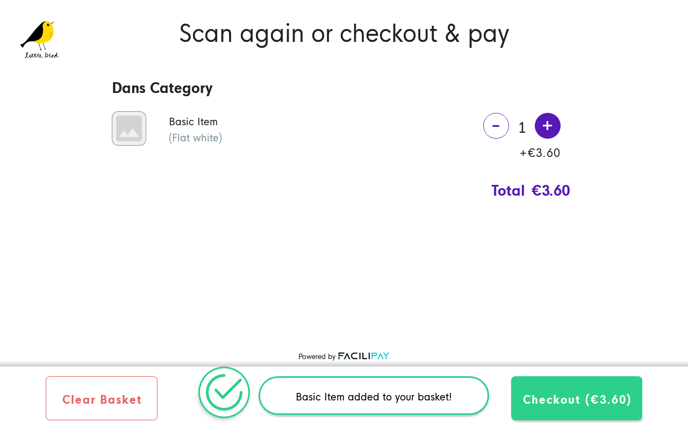 Should you have any other queries please contact us via support@loylap.com