Searching for a Business
Follow the steps below to search and/or switch businesses on the LoyLap application.
Login. If you have yet to register you can do so directly on the app or here.
Once you've logged in you will be on your home page, if you've previously used the app, the last business that you used it with will appear by default. To switch businesses, tap on the highlighted icon in the top right.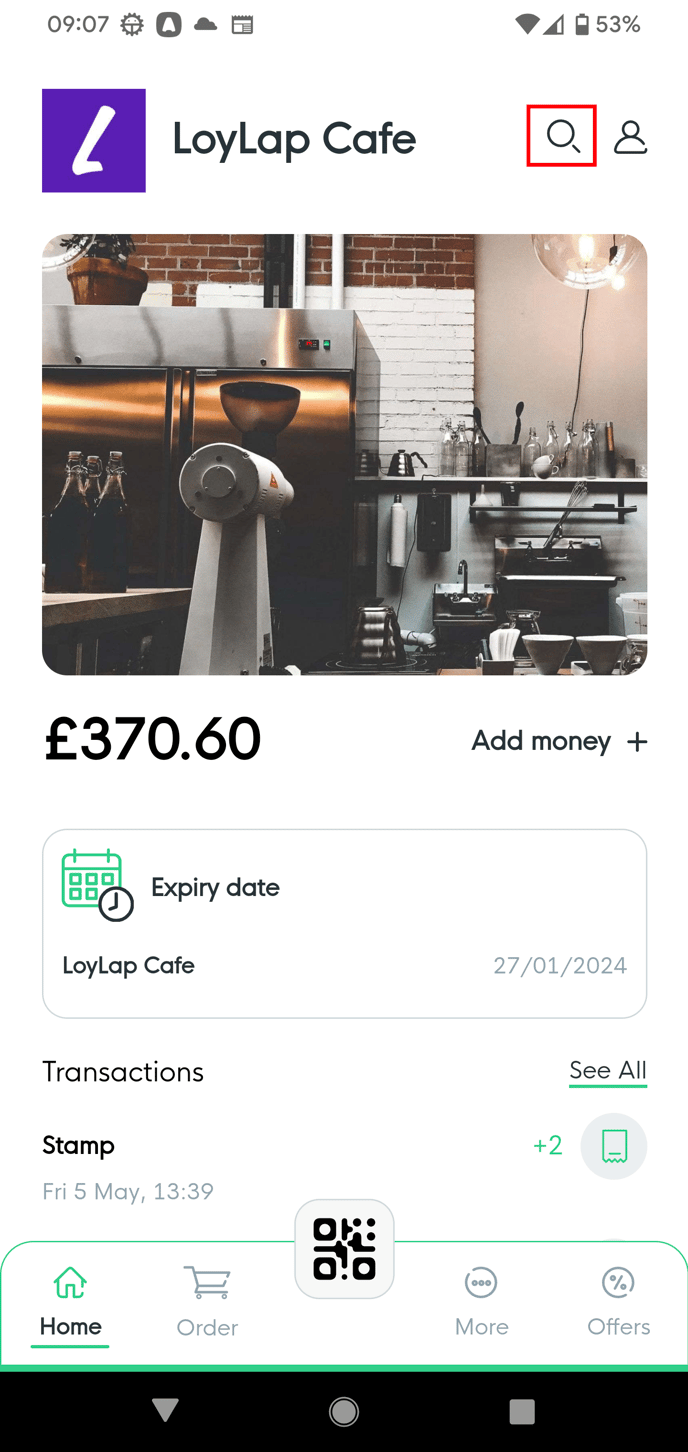 From there you will see a list of businesses, simply tap on the one you wish to interact with.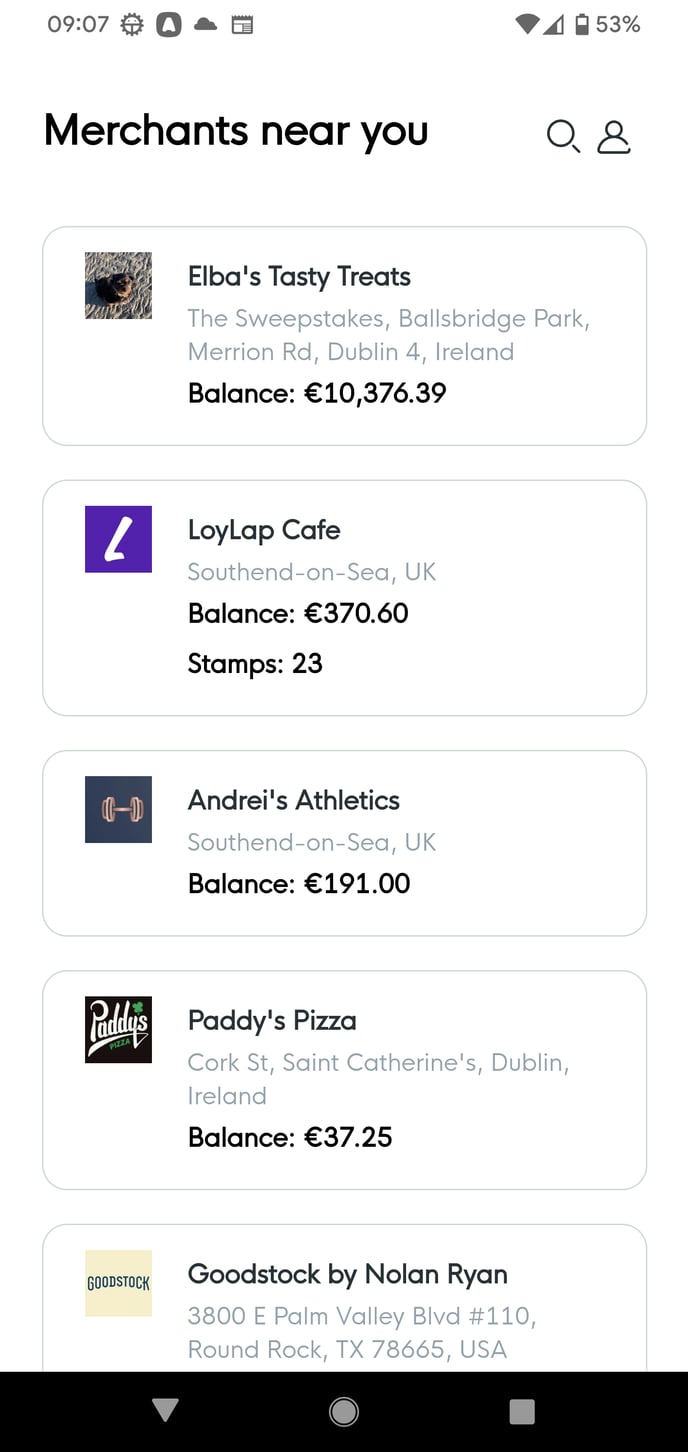 You will then be greeted by the home page for that merchant, including any transaction history you may have with them.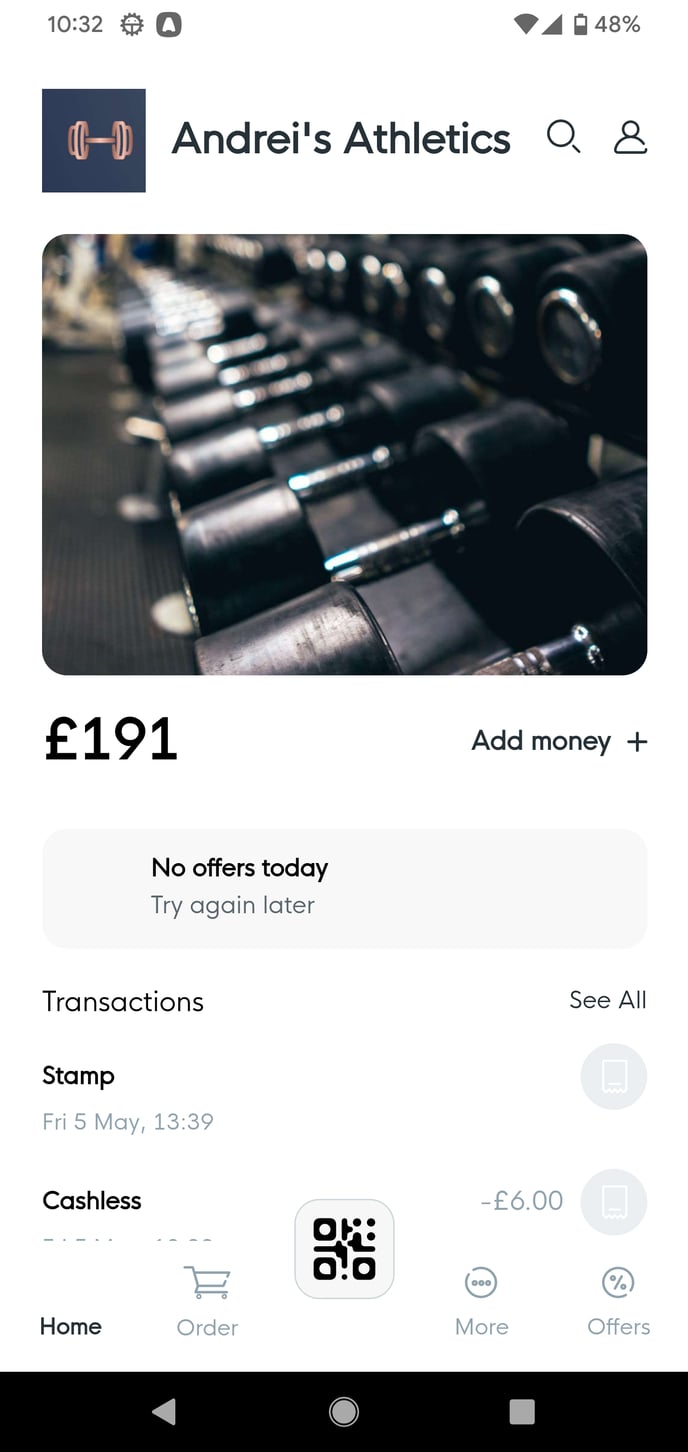 From here you can interact with them as you please.
If you have any further questions then please don;t hesitate to contact us on support@loylap.com