Searching for a Business on IOS
Follow the steps below to search and/or switch businesses on the LoyLap application.
Login. If you have yet to register you can do so directly on the app or here.
Once you've logged in you will be on your home page, if you've previously used the app, the last business that you used it with will appear by default. To switch businesses, tap on the icon in the top right corner...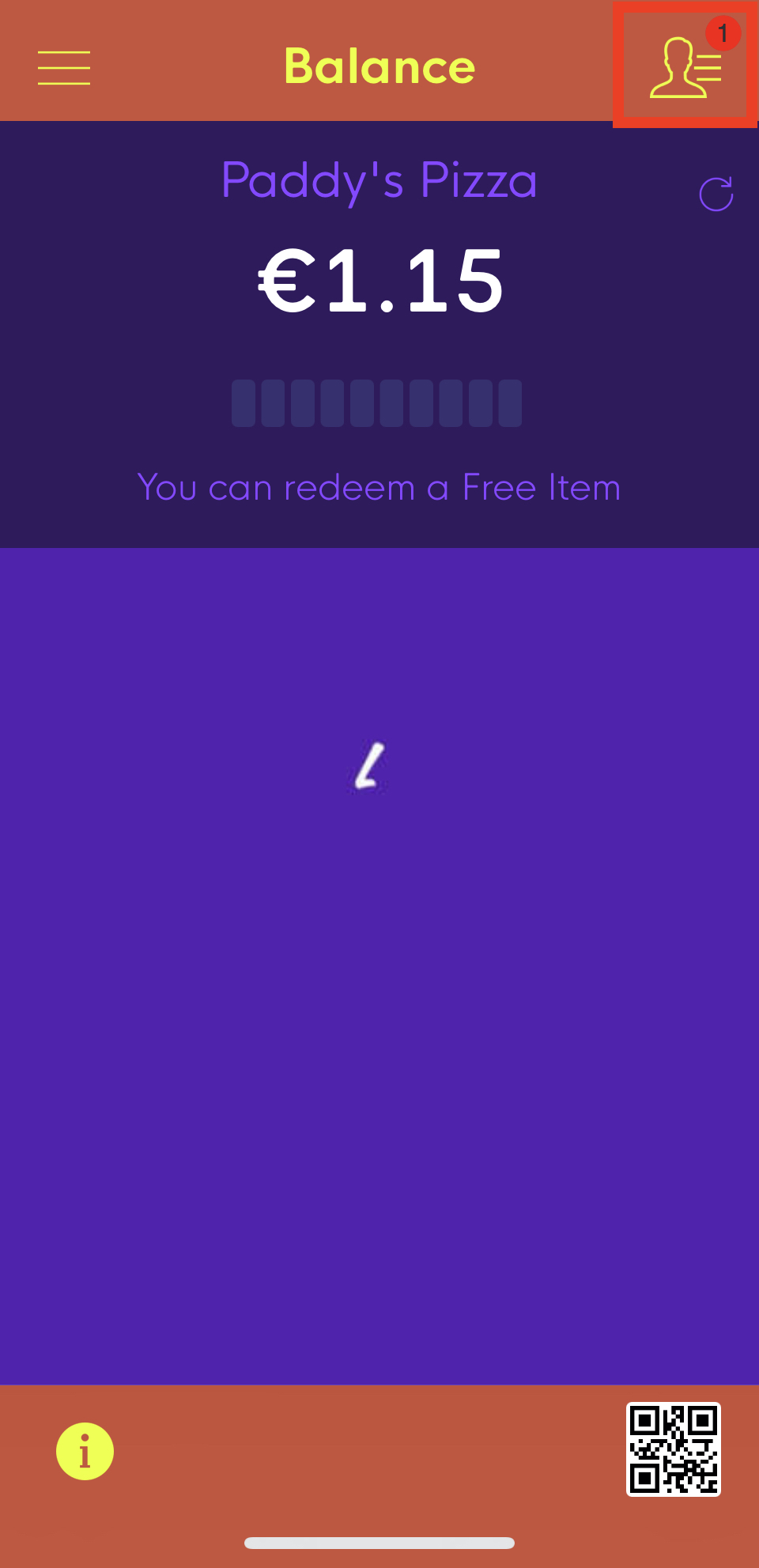 and then tap on 'switch brand'.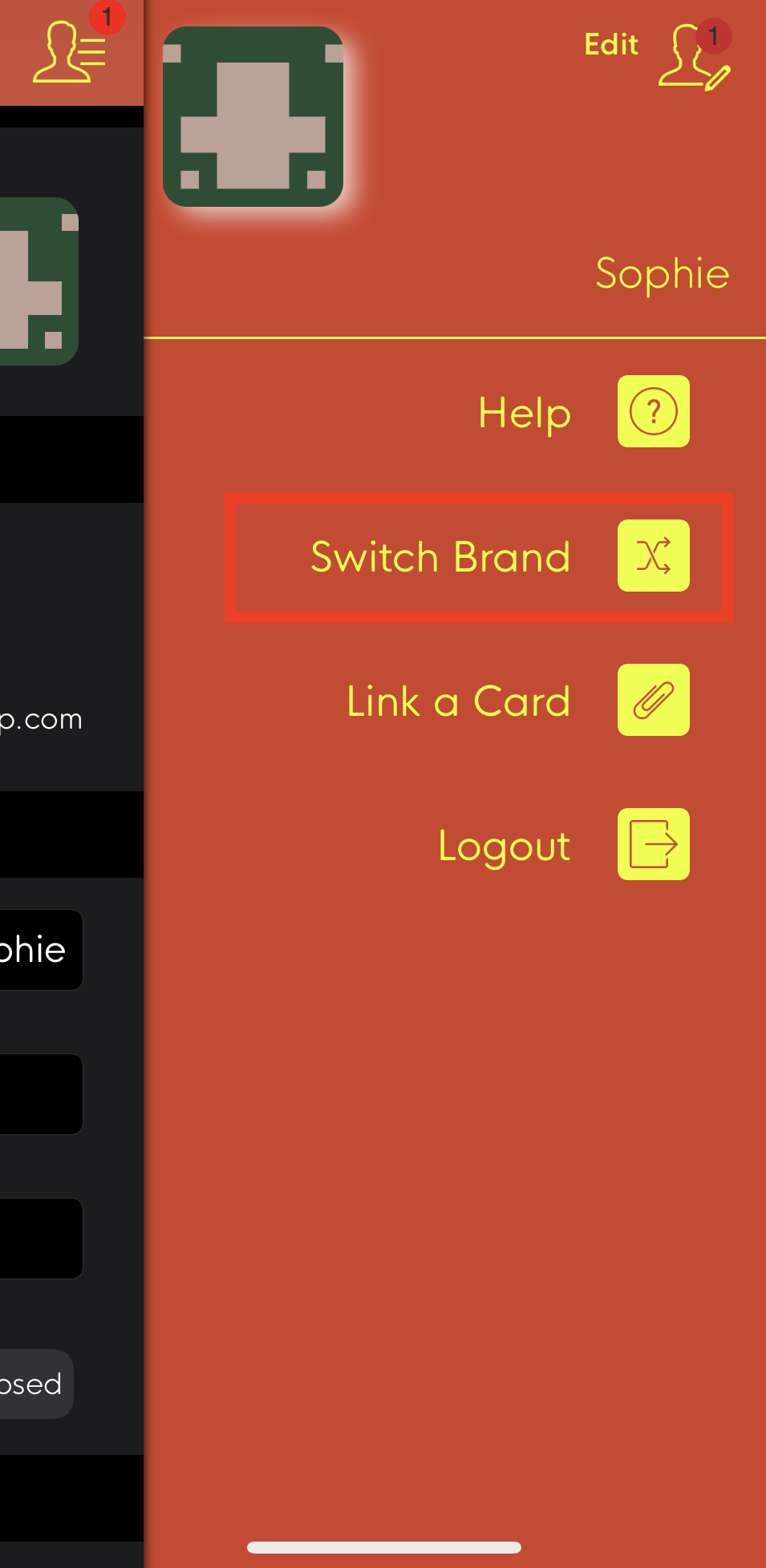 You will be redirected to a page with a full list of businesses, you can browse or search for a merchant on this page.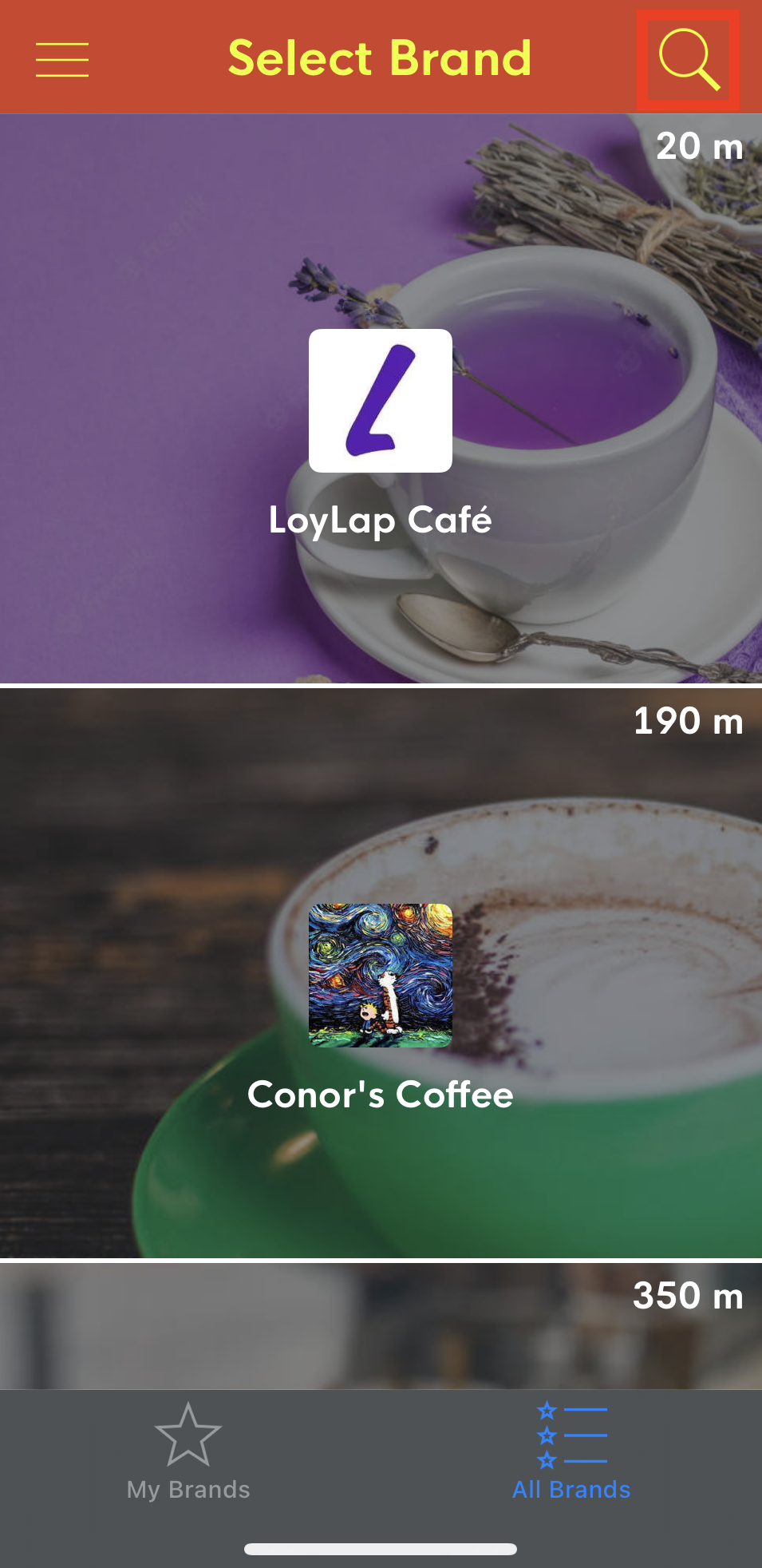 ...