Follow the below steps and learn how to sell a gift card just like any other product, directly from your Register app.
We have a video showing the process available here:
Alternatively please follow the steps outlined below:
1) On the Clover home screen, Select the "Register" app. This is just like any other sale for your store.
2) Browse your Category section and then select the LoyLap .
- In this section you will be able to see Gift Card by LoyLap.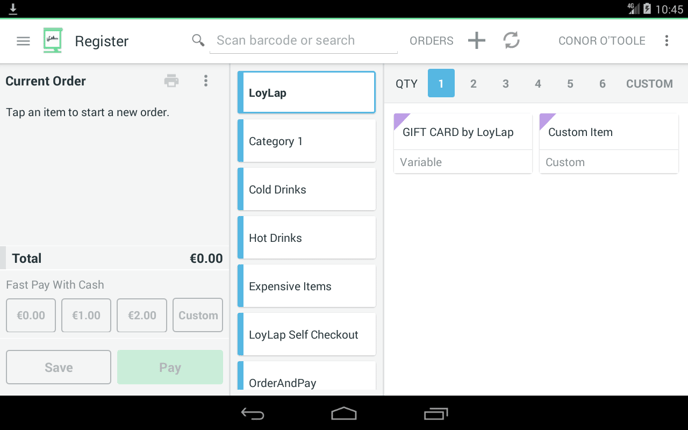 *Note that this category is only visible to customers who have downloaded the Gift Card app and completed registration.
3) Once you select Gift Card by LoyLap, a dialog box will now open. Enter the total value of the Gift Card that you would like to sell and then select the option "Set Price".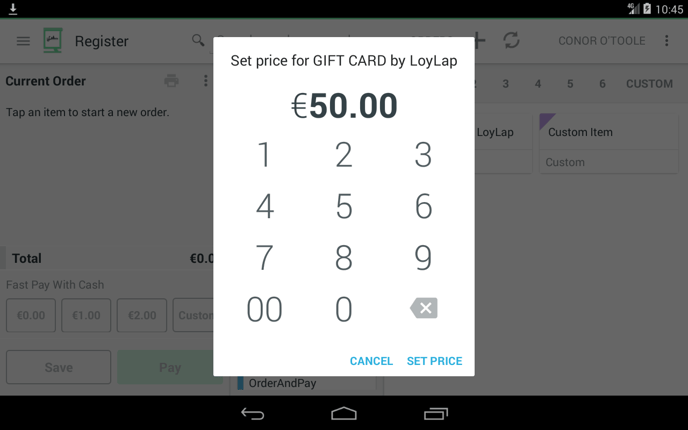 4) This will now open the LoyLap Gift Card app automatically.
- Here you should scan the QR code or enter the Card Number on the back of the card.
*The card number is generally 8 digits long and is visible on the back of the card just above the QR code.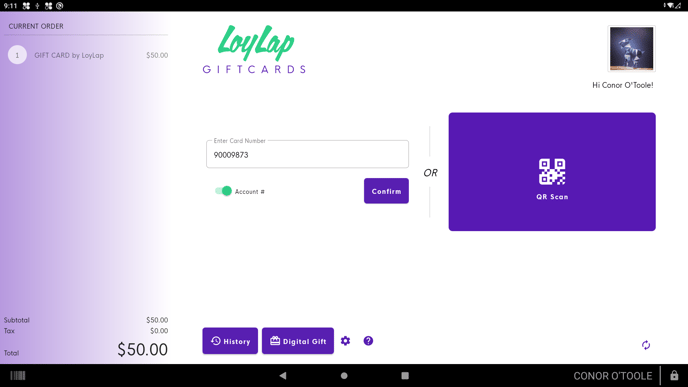 5) Now you will be re-directed to your Register app. A prompt on the screen will be visible for a few seconds stating "Gift transaction processed!"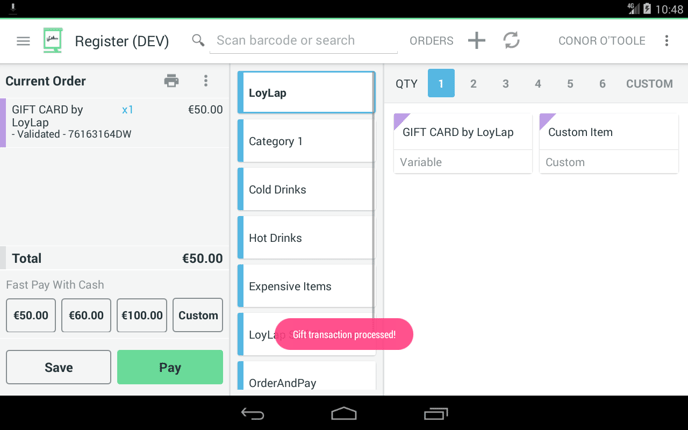 6) Simply select the method of payment and complete the transaction like you generally would.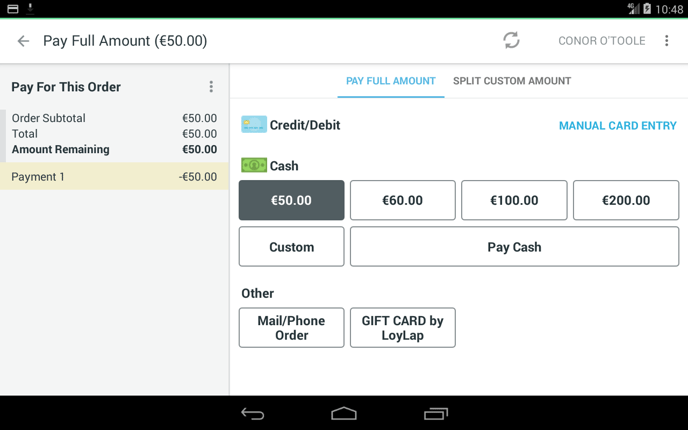 7) Once the payment is complete, the customers gift card balance will automatically update.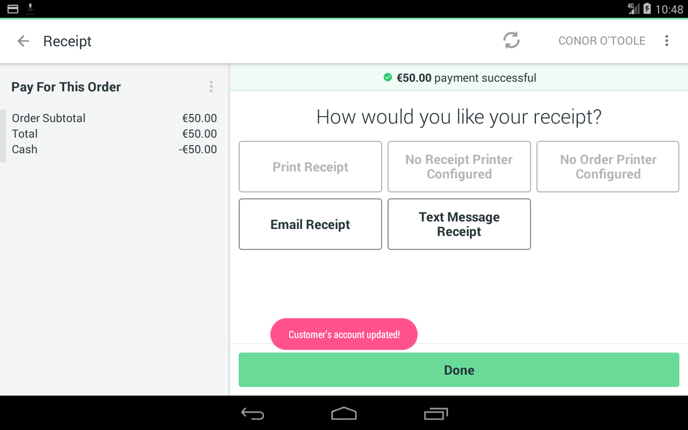 * If the customer registered their email address in the registration they will soon receive a notification confirming their account with LoyLap.