With LoyLap your customers can send a digital card directly to their intended recipient simply by entering their email. No paper, no cards, just bits and bytes.
The process of sending a digital gift card is very similar to selling any other item from your inventory
Browse to your Category section and then select the LoyLap . In this section you will be able to see LoyLap. (Note that this category is only visible to customers who have purchased the LoyLap subscription or are in their 30 day trial period).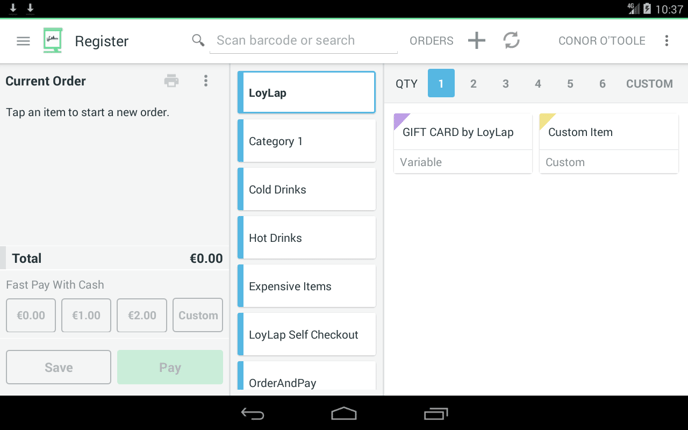 Enter the total value of the Gift Card that you would like to sell and then select the option "Set Price". We recommend loading higher values so that you can save on Merchant services fees on every transaction.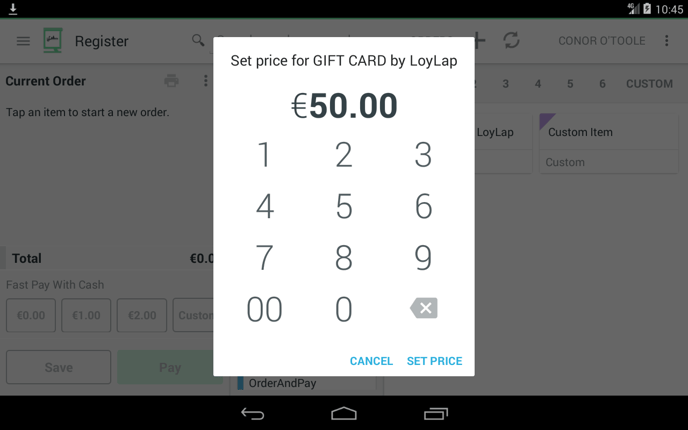 LoyLap Gift Card app will now open automatically. Now select "DIGITAL GIFT" option from the options in the bottom.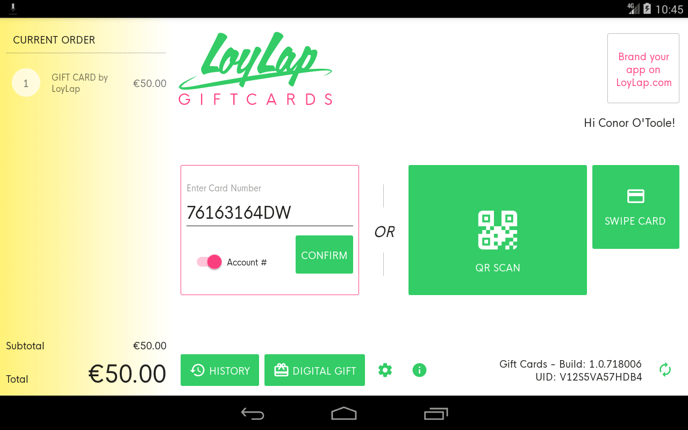 We highly recommend you rotate your Clover device to face your customer. Allow your customer to enter the recipients name, email, senders name and a message. For GDPR and compliance purposes it is mandatory for your customer to acknowledge and confirm using our Terms of Use and Privacy Statement. Once these details are filled out select "CREATE"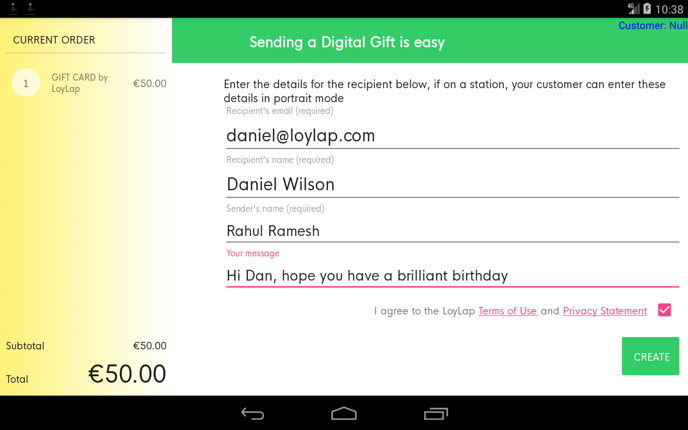 Now you will be re-directed to your Register app automatically. A prompt on the screen will be visible for a few seconds stating "Gift transaction processed!" Now the rest of the process is like processing any other transaction.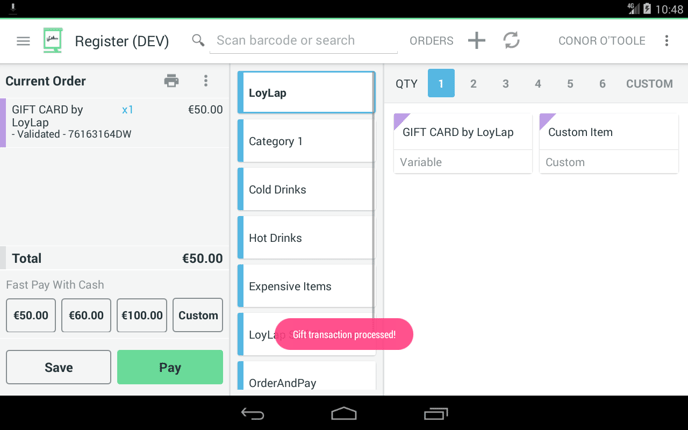 Simply select the method of payment and complete the transaction like you generally would.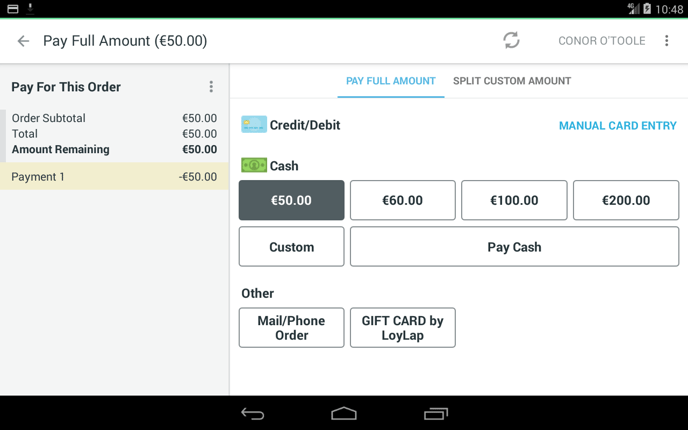 Once the payment is complete, the customers gift card balance would automatically update. If the customer registered their email address in the registration they will soon receive a notification confirming their account with LoyLap.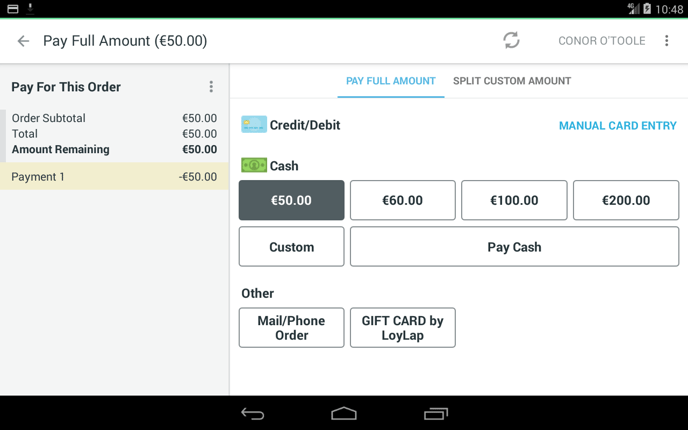 Contact us at info@loylap.com today to learn about what Digital Gift Cards can do for your business.