Send a Digital Gift Card on Clover Flex with Payments Plus
Send a digital card directly to the intended recipient simply by entering their email.
1. Navigate to the "Sale" app on your Clover device.
2. Enter the amount you would like to add to the digital voucher, then select the three dot icon in the bottom right-hand corner.
3. Select "GIFT CARD By" as seen below.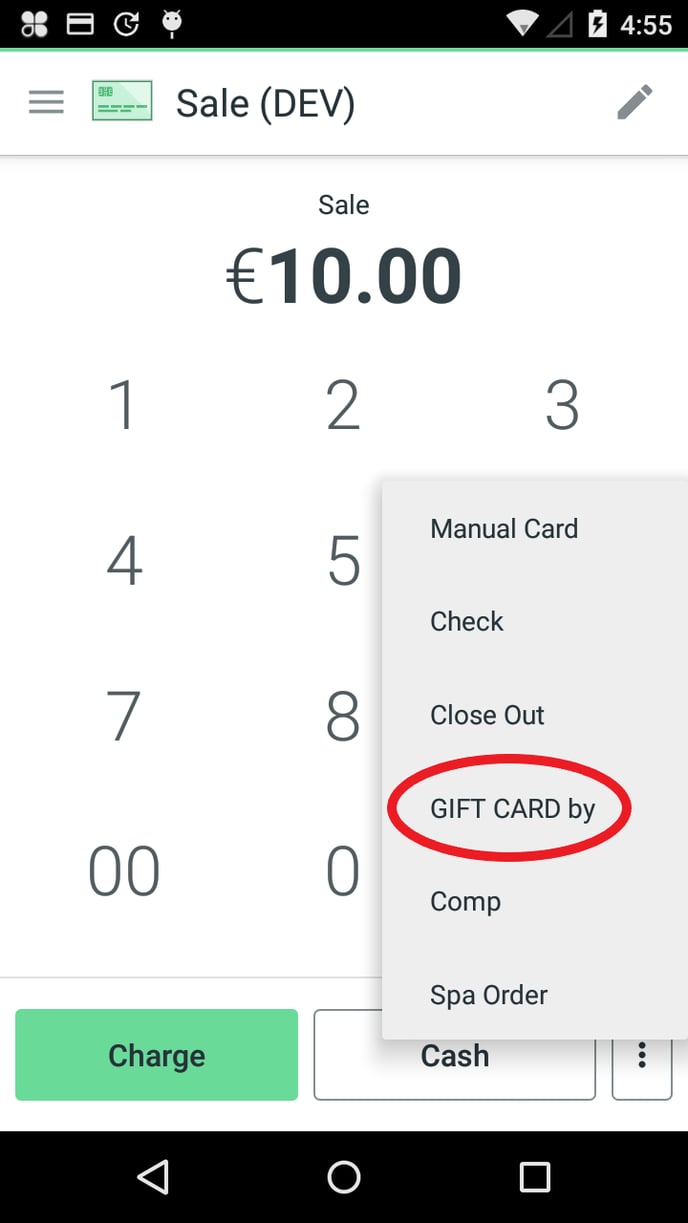 4. This will open the Gift Cards app, where you can swipe right to select "Create Digital Gift". Please see the screenshot below.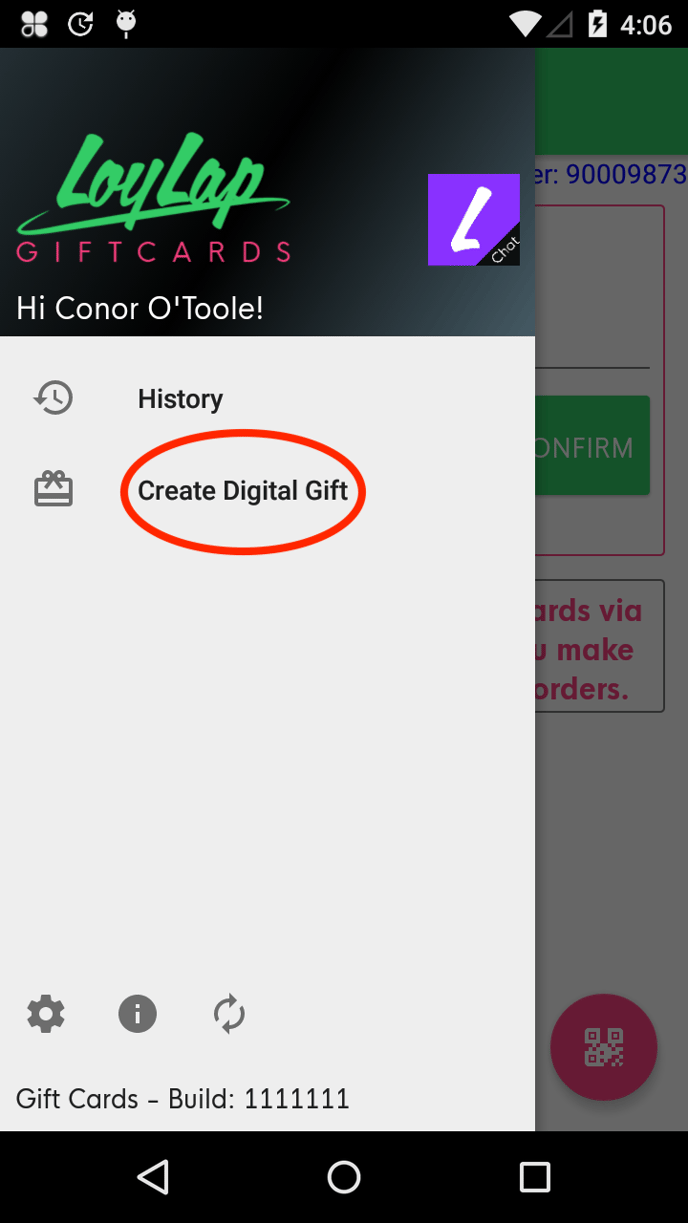 5. From here, you will be prompted to enter the recipient's details, the sender's name and an optional personal message. You won't be able to select "Create" until you accept LoyLap's terms of service.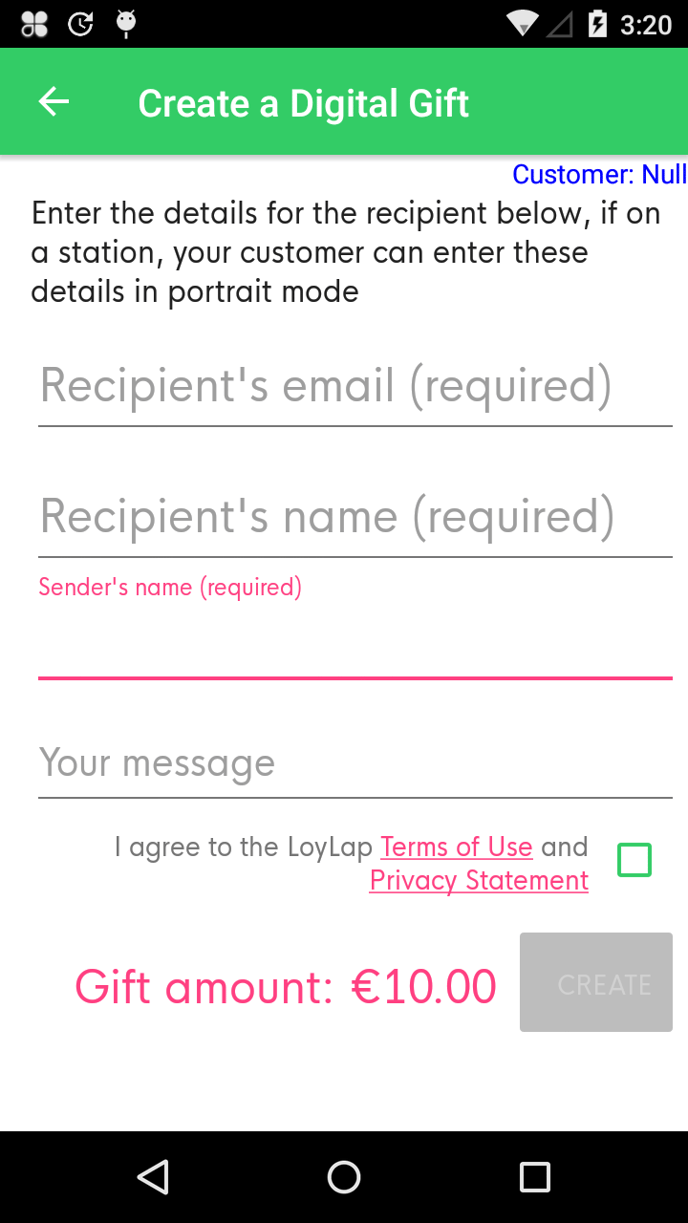 6. You will then be redirected to the "Sale" app, where you can take payment and close out the sale, as per usual.
All of your transactions and sent digital vouchers can then be viewed by logging into LoyLap's Business Portal.