Setting your Item Sort Order in Self Checkout
Following the steps in this Article you will be able to set the order for your items & categories to show in Self Checkout
After logging into your Business Portal on loylap.com follow the guide below:
1) Click on 'Inventory'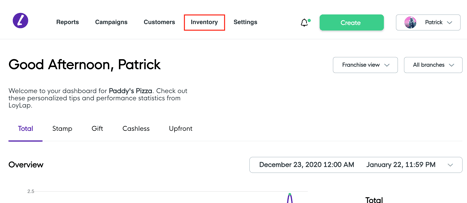 2) To edit an inventory items Sort Order
- Click on the inventory item that you want to edit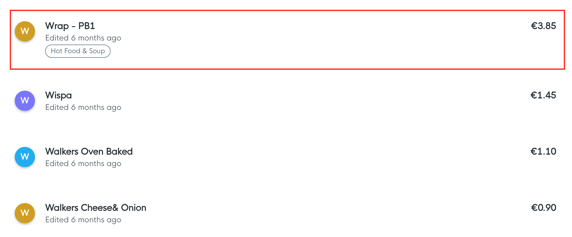 Next page is where you can mark the Allergens and see the Category the Item is in: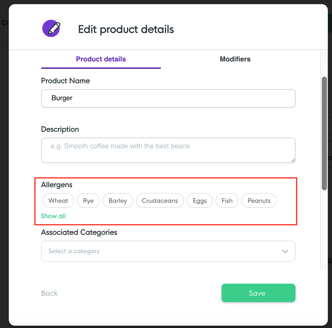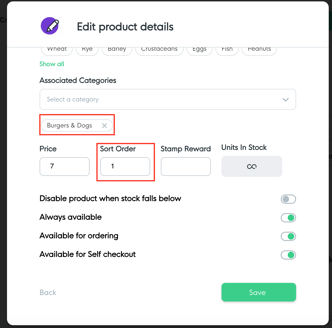 * The category selected will add/move the inventory item to a folder under that category name for easy access on your POS
* you can also add the item to other categories as you need (e.g. 'burgers and dogs' above)
* The sort order will list the inventory item in numeric order within that category. For example, entering the number 1 as shown above will place the product at the top of the list in a given category, entering number 5 will place the product in 5th place, etc.
If you need further assistance please contact us on support@loylap.com