How to setup your payment gateway
Follow the below steps to receive top up payments directly to your bank account via Judopay
1) Log into the Businesses LoyLap account at https://dashboard.loylap.com/#/sign-in
2) Once logged in, click on 'Settings' --> 'Payments'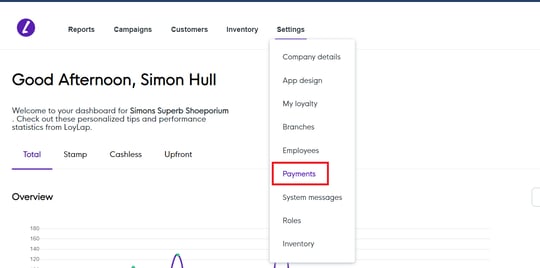 3) On the payments page, click on 'Judopay'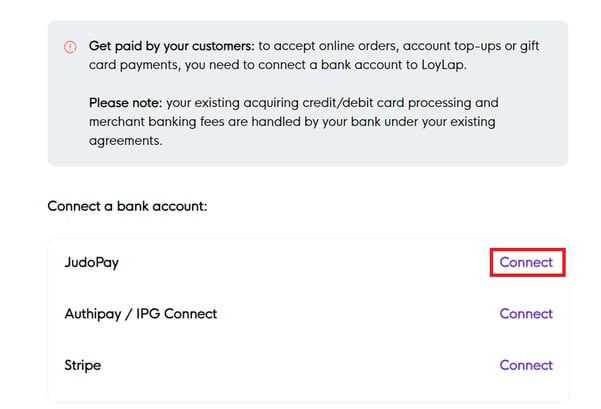 4) On the next page, you will need to submit the required information to Judopay.
This form sends a request to Judo Pay so that they can connect your 'Card Not Present Merchant ID' (CNP MID) to the Judo Pay payment gateway, so that any funds loaded by your customers online or in-app, process through the payment gateway and go directly into your business bank account.
Once the form has been submitted, you will be contacted by Judo Pay support to complete the process. You can expect to be setup within approximately 10 business days, provided you submit all the necessary documents as requested.