Customising Your Business With LoyLap
Upload your Gift Card Design
Following this article you will be able to upload your design for Gift Cards
1) Log into your business portal.
2) From the Home page go to 'Settings' & 'Gift Cards'.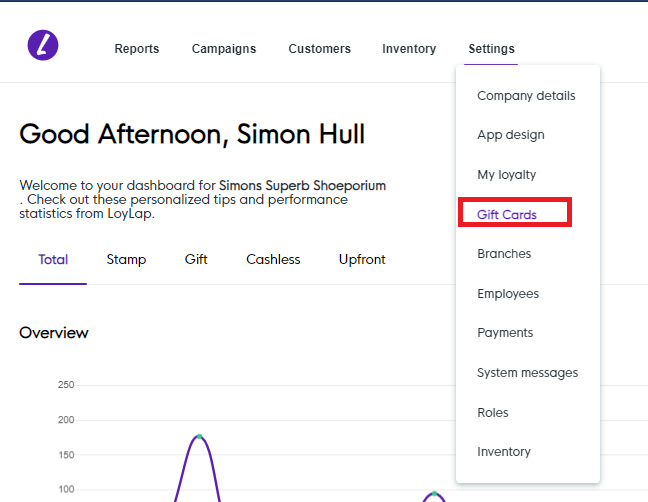 3) On the below screen click on 'Upload Design'

4) You will then see the below screen where you have the choice of uploading a PDF or PNG/JPEG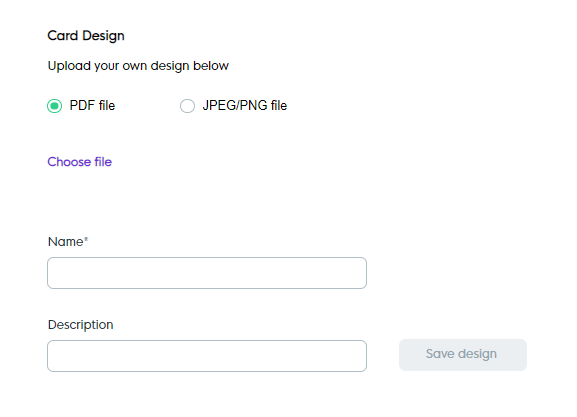 The below example shows uploading JPEG images. You will need to chose a design for the front & back of the card. Once you are happy with the design click 'Save Design'.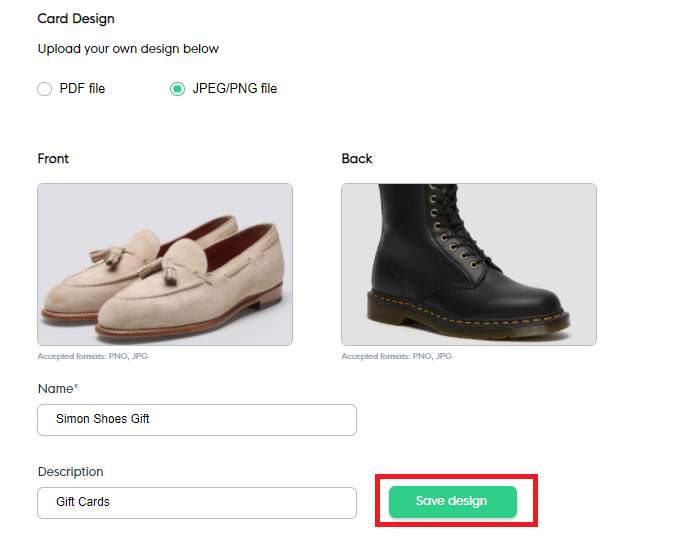 5) You will then be taken to the below screen. You can click on 'Edit' to see a preview of the Gift Card.