Adding a new Employee
After logging in, select CREATE button on the top navigation header indicated by the screenshot below.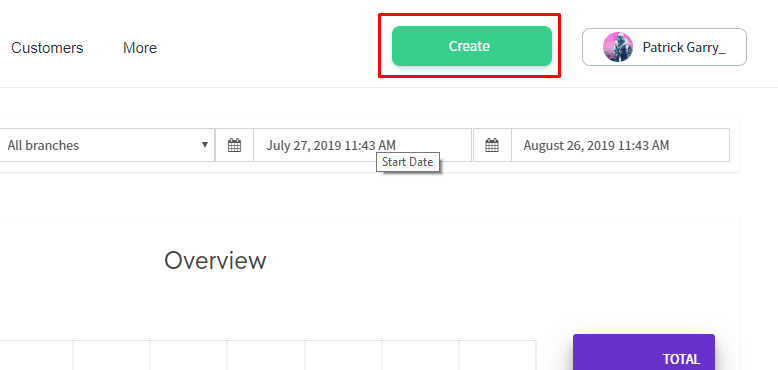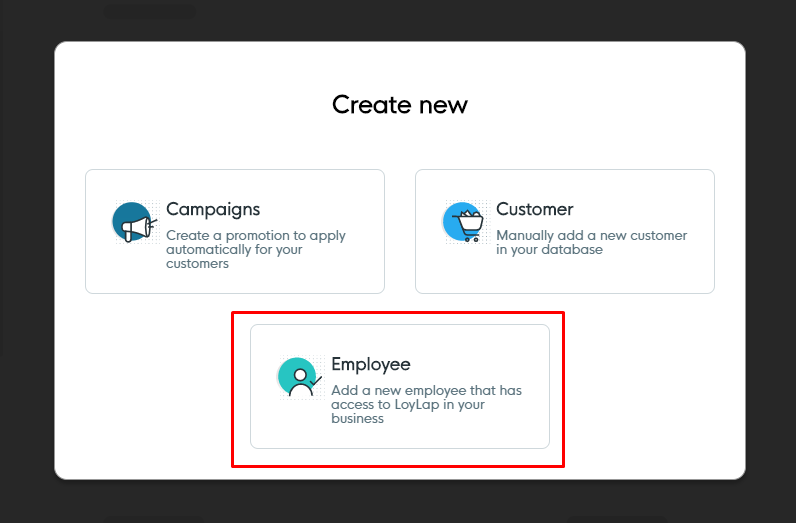 You will now be brought to your Employees section of the dashboard. Select CREATE NEW button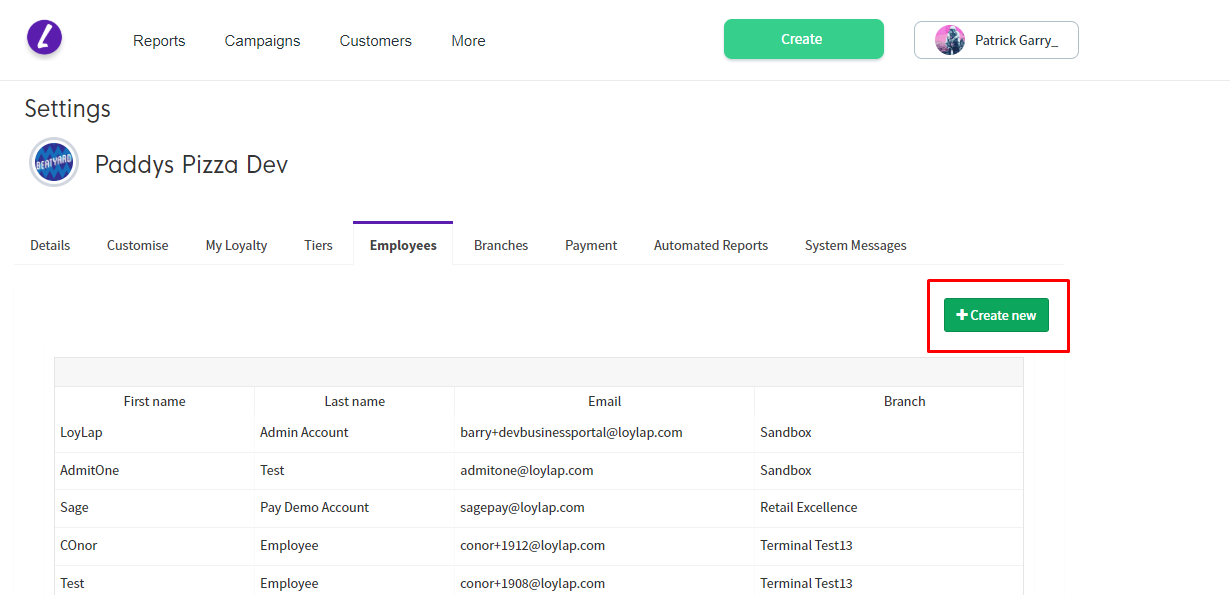 You can now enter your Employee's details. Please ensure you set a PIN and the employee's Permissions and select enable (to enable the employee in the system)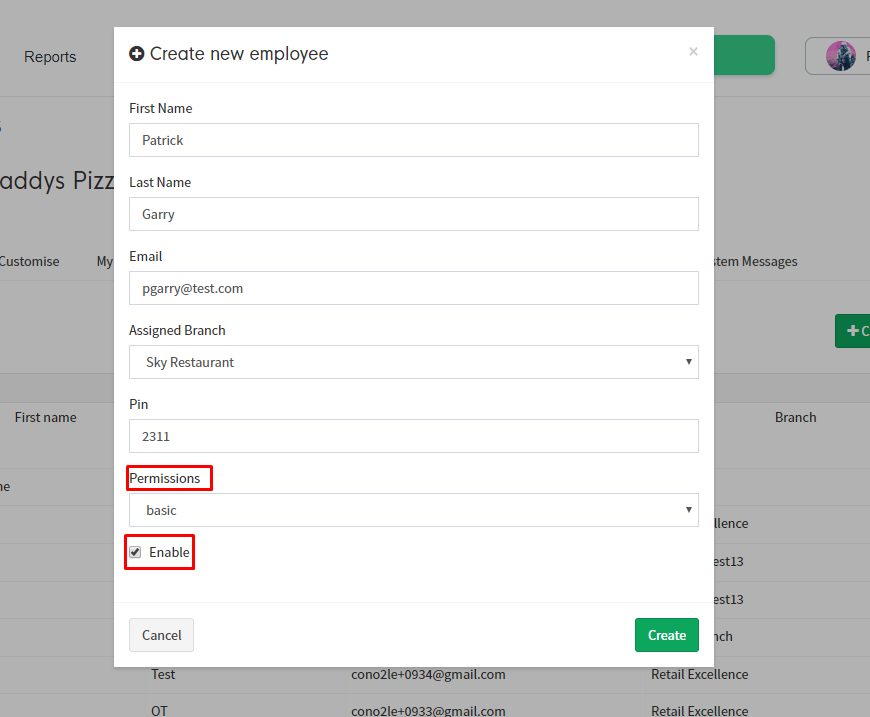 Selecting the CREATE button will successfully create a new employee.